UL gives Samsung Galaxy S4 Platinum certification
28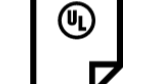 The
Samsung Galaxy S4
has received a
Platinum certification
from Underwriters Laboratory. The certification is for environmental impact and is separate from the UL consumer safety labels that has been seen on many products. The Platinum certification is the highest level for the environmental testing known as ULE110.
According to the testing by UL, the charger for the Samsung Galaxy S4 eats a very small amount of energy while on standby. Additionally, the box will be made of 100% recycled materials while the ink used on the manuals and guides is
soy ink
. The
Samsung Galaxy S III
and
Samsung GALAXY Note II
both were previously awarded certification from UL's environmental arm.
2.1 These requirements establish multiple attribute sustainability criteria for mobile phones, including the packaging and all components shipped in the box with the mobile phone. Separate requirements for the mobile phone, external power supply, cables and other accessories shipped in the box are included.

2.2 These requirements apply to products that are or will be available for purchase at the time of certification.

2.3 The criteria in these requirements were developed based on the life cycle stages of mobile phones and similar electronics. Sustainability factors considered in these requirements are: materials, packaging, manufacturing and operations, energy efficiency of the external power supply, health and environment, and end of life management. Credit for innovations in these, or other factors not listed, is also addressed in these requirements.
source:
UL
via
SammyHub