UBS: HTC on track to announce another quarterly loss
12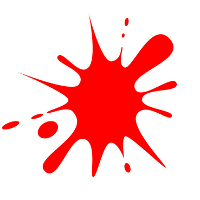 HTC should be preparing for its next quarterly report by buying some more red ink. That's the word from securities firm UBS, who expects the Taiwan based manufacturer to report a loss for the first quarter. Weak demand for its current lineup and the absence of any new products are to blame for the company's lack of profits, says the securities firm.
UBS expects HTC to report sales of $34.9 billion NT ($1.15 billion) for the first quarter, which would represent an 18.6% drop sequentially and an 18.4% decline year-over-year. Analysts were expecting HTC to report revenue of $54.6 billion NT ($1.8 billion USD). In addition, UBS' analysis has HTC losing money on every dollar of sales that comes into its coffers. The brokerage house forecasts a -3.5% profit margin for the period, a slight improvement from the -3.6% reported the fourth quarter of 2013, but down sharply from the .1% profit margin achieved in last year's first three months.
Overall, UBS predicts that HTC will report a net loss of $916 million NT ($30.2 million USD) for the quarter. In the prior quarter, HTC reported profits of $310 million NT ($10.2 million USD). A year ago, HTC reported an $85 million NT ($2.8 million USD) profit. UBS analyst Arthur Hsieh, chief electronics hardware analyst, says that without another source of income or a drastic cut in expenses, HTC will not meet expectations of a $412 million NT ($13.6 million USD) profit.
HTC is currently putting the finishing touches on the sequel to its
HTC One
Android flagship model. Code named the HTC M8 and dubbed the
HTC One 2
by us media folk, the eagerly awaited high-end model could launch as soon as next month. UBS' Hsieh doesn't believe that one model can make a difference, so he doesn't expect HTC to be in the black until 2015. HTC had never reported a quarterly loss until last year's third quarter
when it reported an operating loss of $101.3 million USD
.
Thanks, Anonymous Tipster!
source: FocusTaiwan