Tim Cook's wish for U.S. privacy legislation might come true early next year
8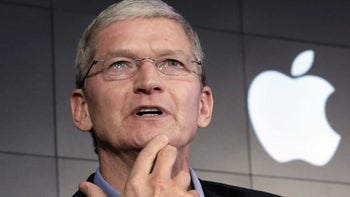 Earlier this month, Apple CEO Tim Cook told reporters that
legislation to protect personal data online was inevitable
. And now it appears that the executive was spot on with his prediction.
Reuters writes today
that there is talk on Capitol Hill about a bill that could be drafted early next year, allowing the U.S. government to obtain civil penalties from companies that misuse consumer data online, or allow such data to be stolen.
This is the result of several incidents that became news in 2018, including the Cambridge Analytica scandal. The consulting firm allegedly ended up using
personal profile information belonging to 87 million Facebook customers without their permission
. While the whole story pertaining to Cambridge Analytica (including the firm's possible roles in the 2016 U.S. presidential election, and in Britian's Brexit voting) has yet to be written, Facebook is to blame for allowing the use of the profiles without approval.
Yesterday, a subcommittee of the Senate Commerce, Science and Transportation Committee outlined a possible bill, which would put the Federal Trade Commission (FTC) in charge of creating rules and regulations related to how firms must handle consumer data. The FTC would also be in charge of obtaining civil penalties from companies that fail to adhere to the regulations.
The U.S. is following Europe's lead on protecting consumer privacy. Back in May, the continent's General Data Protection Regulation (GDPR) laws went into effect. GDPR prevents the use of consumers' personal data without express consent. The top fine is 4% of a company's annual global revenue, a figure that makes even the most hardened CEO feel faint.
One question concerning new legislation is whether a federal bill would supersede California legislation passed in June that allows consumers to have more control over how their personal information is collected and used by companies. The law allows consumers to request that their data be deleted. It also allows them to block their data from being sold to third party firms.

Besides Facebook, other tech firms that Washington politicians have their eye on include Google parent Alphabet, and Twitter.