Typo says BlackBerry suit "lacks merit"
19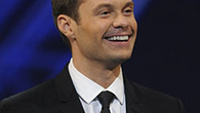 On Friday, we told you that
BlackBerry had sued Typo
, a company that makes a snap-on QWERTY keyboard for the Apple iPhone, for copying the design of the keyboard on BlackBerry handsets. The company, co-founded by Hollywood celebrity Ryan Seacrest, has already started accepting pre-orders at $99, and BlackBerry hinted in a statement on Friday, that it would be open to some sort of royalty deal.
We suppose that when you're a big-time celebrity and make oodles of money, being sued by BlackBerry just might be another day at the office. Consider the strongly-worded response from Typo. The company said that BlackBerry's suit "lacks merit" and that it plans to "defend the case vigorously." Of course, you wouldn't really expect any other response, especially from a company that apparently will not wilt under the pressure of having to defend its one and only product in court before one unit is actually shipped.
Typo says it will go ahead with its previously announced appearance at next week's CES, and plans to start shipping out pre-orders at the end of this month. No doubt there will be a lot more ink spilled on this story, and we look forward to seeing how Typo's lawyer's explain something that our eagle-eyed readers pointed out when we first told you about the product, mainly that it does bear a strong resemblance to the QWERTY on the
BlackBerry Q10
right down to the frets employed on the latter.
"We are aware of the lawsuit that Blackberry filed today against Typo Products. Although we respect Blackberry and its intellectual property, we believe that Blackberry's claims against Typo lack merit and we intend to defend the case vigorously. We are excited about our innovative keyboard design, which is the culmination of years of development and research. The Typo keyboard has garnered an overwhelmingly positive response from the public. We are also looking forward to our product launch at the Consumer Electronics Show in Las Vegas next week and remain on track to begin shipping pre-orders at the end of January."
-Typo
Well, that's show business.
source:
Mashable
via
MobileSyrup