Samsung officials confirm 5.9-inch Note III will come at IFA in September, Galaxy S4 to hit 10 million sales next week
95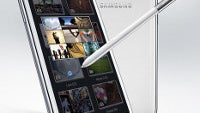 And while we have already heard the Galaxy S4 would soon hit the 10 million sold devices threshold, we now have the official confirmation from Samsung chief executive JK Shin.
"We are confident that we will pass more than 10 million sales of the S4 next week. It is selling much faster than the previous model S3,"
Samsung Electronics co-CEO Shin Jong-kyun said at an industry forum.
While many have pointed out its plastic build as a flaw, this is not stopping the GS4 from becoming the fastest selling Samsung device. Samsung has not just built an extremely powerful device with the Galaxy S4 - it is also pouring down massive marketing dollars to push its sales. The S4 launched on April 27th across the globe and is now sold in 60 countries.
"Samsung spent 50 days to pass the 10 million sales mark for the S3. The S4 will be Samsung's first '10 million seller' device less than a month after its official debut,"
Shin added.
Along with this great news comes a slight disappointment as Samsung's chief executive also confirmed the Note III won't feature a flexible screen. We've already heard this in rumors, so it's not a huge surprise.
"More time will be needed,"
Shin explained.
Samsung will debut Note III with a 5.9-inch OLED screen at IFA
in Germany in September. Rumors say the third-generation tablet will be built in the same design language as the Galaxy S4 - glazed polycarbonate plastic with a dotted back pattern.
Samsung grabbed 95% of profits in the Android ecosystem in the first quarter of the year, and its name has become synonymous with Google's platform. Actually analysts believe Samsung makes more profits and revenue off Android than its creators from Google.
source:
Korea Times
via
Android Beat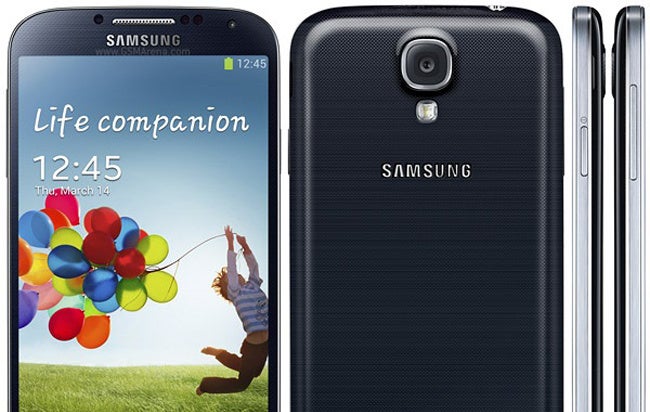 The new Samsung Galaxy Note III is expected to look like a bigger Galaxy S4 (pictured above).