Twitter's new rules force the cancellation of core Ubuntu Touch app
6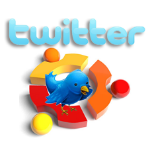 Twitter's new rules have been causing trouble for 3rd party apps for a while now. We've already seen the issues with
Falcon Pro
for Android hitting the token limit, and the maker of
Carbon for Android
has said that he won't continue with the tablet Twitter client project he had planned. Now, the core Twitter app for Ubuntu Touch has been cancelled for seemingly similar reasons.
The reasoning isn't 100% clear though. All we know for sure is that a Canonical software engineer, Robert Bruce Park, posted the following message in an Ubuntu Phone mailing list:
So far, Twitter Core App has been cancelled due to negotiations with Twitter. So, disappointingly, official twitter app will be a browser pointed at m.twitter.com.
The simplest explanation is that Twitter simply doesn't want any more 3rd party apps, though it's unclear if this means that Twitter is planning to build an official app for Ubuntu Touch.
Canonical has tasked developers with building
12 core apps for Ubuntu Touch
, including Facebook and Twitter. Twitter won't be happening now, but Park's message went on to say that "no matter what happens, Gwibber is full steam ahead." Gwibber is Canonical's built-in app for Facebook and Twitter status updates for Ubuntu. So, there will be a native app solution for Twitter, but there won't be a dedicated app unless someone else decides to build one.