Twitter updates Vine to include a list of recommended friends to follow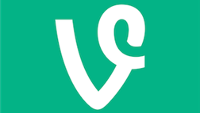 Vine is an app that helps you create and save six second video loops. Owned by Twitter, the Vine app has just been updated to make it easier to find fellow subscribers that you might want to follow. Click on the Find People icon on the top-left corner, and you will see the names of Vine users that you probably have something in common with.
Recently, a new setting was added that allows you to view your Vines in 720p HD from 480p. To make sure that you are seeing your six second video loops in the higher resolution, go to your profile page and tap on the "settings" gear. Click on "your content" to see what resolution your Vines are being seen in.
In addition, Vine now has an improved search function. Previously, searching on Vine was limited to hashtags and users. But last month, changes were made that allow Vine users to search for a specific phrase and find relevant content.
The app is a free download and is available for the iOS, Android and Windows Phone platforms.
source: Vine (
iOS
|
Android
|
WindowsPhone
)