Twitter testing 280 character cap, double the current limit
9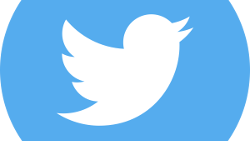 President Trump might be excited to hear that Twitter is testing out a new cap of 280 characters per message. This would be a doubling of the current 140 character limit per message that has been a trademark of Twitter since its debut on July 15th, 2006. Only a small percentage of Twitter users (a single digit percentage at first) will see the new 280 character limit over the next few weeks until the higher character limit is available to all users.
Not all languages will be taking part in the testing. Those who tap out tweets in Japanese, Chinese, and Korean are out of luck, as those languages will be excluded. However, Twitter discovered that in those three languages, one character can convey twice as much information as one character in English can. For example, Twitter discovered that 9% of English language tweets hit the 140 character limit versus just .4% of Japanese tweets. Other data revealed by Twitter shows that most Japanese tweets are made up of 15 characters. English tweets consist of 34 characters on average.
Twitter notes that many users might have an emotional attachment to a 140 character limit that they have been forced to deal with for years. On the other hand, many found the limit to be a nuisance that prevented them from communicating a thought or making a statement in just one tweet. Once the 280 character limit becomes reality for most Twitter users, we will see how fast people can lose one emotional attachment and gain a new one.
source:
Twitter
Recommended Stories