Twitter now offers stickers for subscribers to use on pictures
4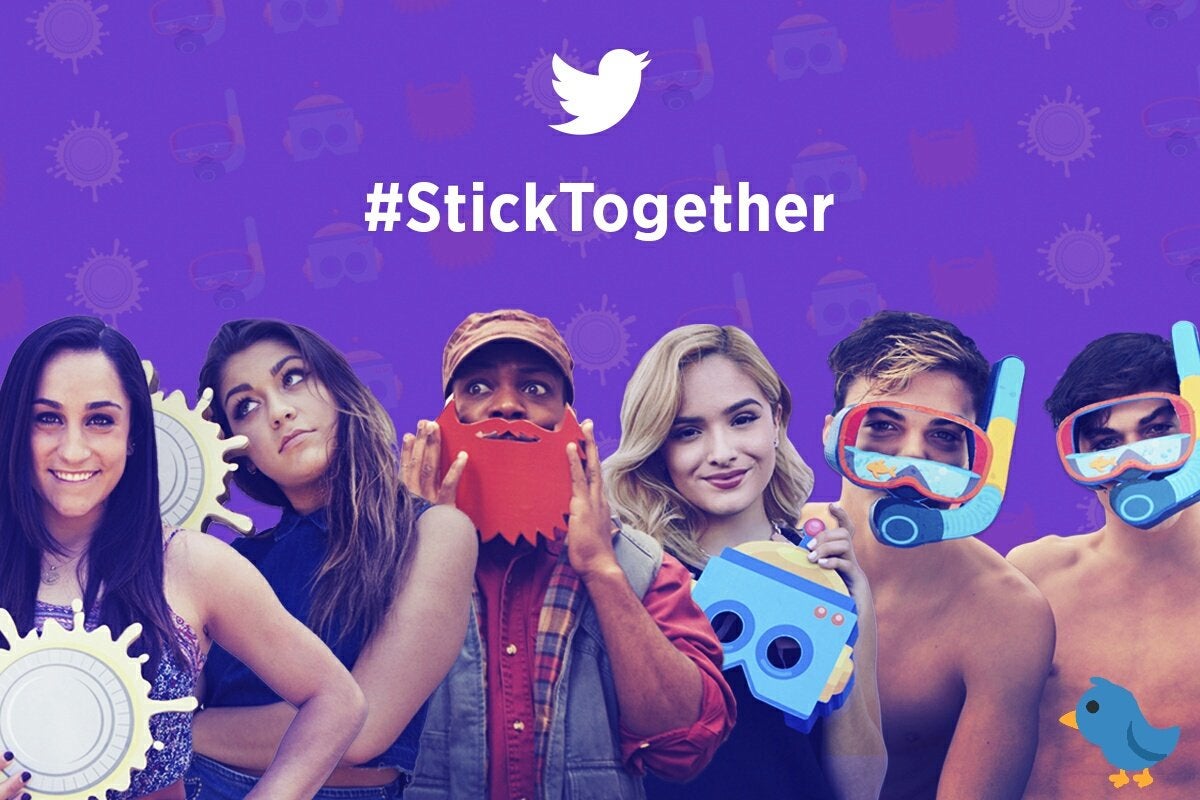 Twitter now offers stickers for the photos that you Tweet
Back in February 2014,
BBM started offering stickers
to be added to messages. While BBM wasn't the first to offer them, it still counts on purchases of sticker packets to help monetize the app. The latest social media star to give its users the ability to use stickers is Twitter. Users can go through a number of stickers, select the ones they want to use, and place them on top of photos. The stickers can be resized and rotated to make them fit better.



While Twitter turned to its own app to make the announcement that the stickers are now available, the company might not have expected the response it received from Twitter users. A few complained that the social media app has yet to do what it promised earlier this year to stop counting hashtags, pictures and videos toward a user's 140 character limit when sending a tweet. In other words, Twitter subscribers told the company that instead of developing a stickers feature, it should have worked on improving Twitter's service.



Don't poo-poo the possible monetary impact from this move, however. Japan's

Line

is selling sticker packs for $1 or $2 each and is taking in $270 million a year by hawking them. Since Twitter is a public company, we should be able to get an idea on how this is working out for the company every three months. That is, if Twitter is bold enough to break out sticker sales in its quarterly results.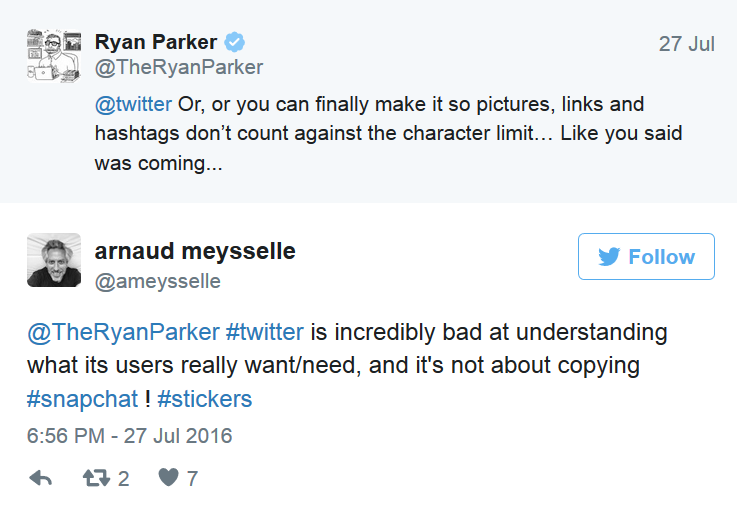 Some Twitter subscribers are not impressed with the new stickers available to them"&nbsp


source: Twitter