Tweet shows Google Nexus 5 in white along with November 1st release date
35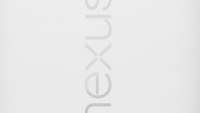 Serial leaker evleaks is usually pretty accurate with his tweets and there are a whole bunch of potential
Google Nexus 5
buyers who are really hoping that he is right again. A tweet that he sent out on Sunday shows a press render of the Google Nexus 5 in white. Yes, we've seen that before,
even on a leaked photo of the box
that the phone comes in.
But of more importance is the tweet itself which gives a November 1st launch date for the white Nexus 5. For those without a calendar or too excited to do the math, November 1st is next Friday. And we would bet that the November 1st date will apply to the black version of the phone as well.
There are many of you out there who have told us that this is going to be your next phone. Better start looking behind the couch for that spare change because Friday will be here before you know it.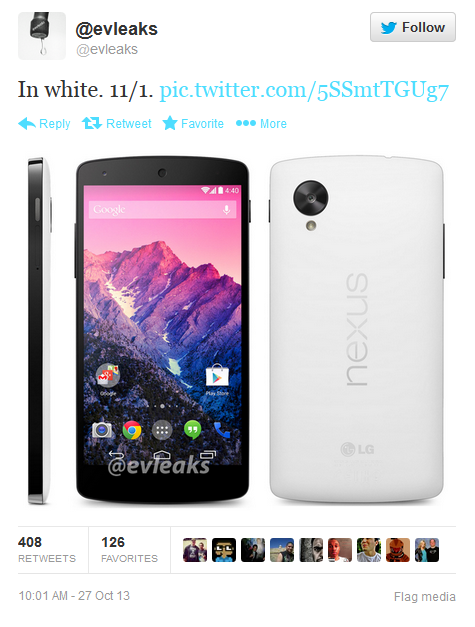 Tweet from evleaks says to expect the Nexus 5 to launch next Friday
source:
@evleaks