Tweet from Motorola tells us that the Motorola Moto X wood backs are still not ready
17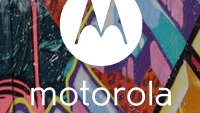 Those wood backs for the
Motorola Moto X
are still not ready. That is the message of a tweet sent out by Motorola on Sunday. The comment that the Google-owned subsidiary wrote was to hold off on this DIY project. And as if there were any doubt as to which project it is referring to, the manufacturer shows a piece of wood outlined with the Motorola Moto X.
This doesn't mean that you can't still customize your own Motorola Moto X right now, it only means that you will have to use a regular back instead of a wood one. Late in November, Reuters writer Sinead Carew tweeted that
the wood backs would be coming in time for the holiday shopping season
. Considering that Christmas is but ten days away, time is slipping away from Motorola if it wants to offer the wood backs for this year's holiday season. We would think that outside of some true believers, those that wanted a teak, ebony, rosewood or bamboo backed Moto X have already selected a different back for their Moto X, or a different phone.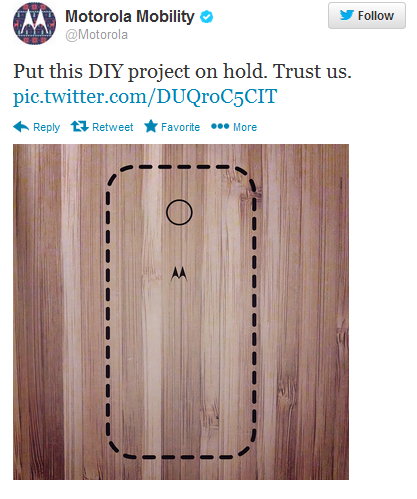 Still no wooden backs for the Motorola Moto X
source:
@Motorola
via
AndroidCentral