Tri-band LTE version of Samsung Galaxy S4 visits FCC enroute to Sprint
16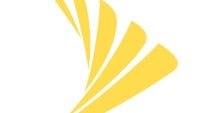 Now that money is flowing freely once again through the nation's capitol, the FCC is open for business. This means that these lucky guys go back to their job testing out new featurephones, smartphones and tablets, among other things. On Tuesday, we noticed that the Samsung SPH-L720T handset had just come back from visiting with the Feds.
The Samsung SPH-L720T is a tri-band LTE version of the
Samsung Galaxy S4
for Sprint. It offers connectivity on LTE bands 25, 26 and 41.The current version of the Samsung Galaxy S4 for the carrier is the Samsung SPH-720.
Sprint has been working on building out tri-band LTE
which would provide users with faster network speeds and better in-building coverage.
Just because the device visited the FCC doesn't mean it definitely will be released. But back in August, Sprint PR Manager Michelle Leff Mermelstein said that tri-band LTE models from Samsung and Sprint would be available by the end of the year. So with this filing, it would appear that a tri-band Galaxy S4 could be a strong possibility to hit Sprint's lineup before the end of the year. Considering that this would be a niche product, there might not be such a rush to get it out in time for the holidays.
source:
FCC