Treasury Secretary Mnuchin says President Trump wanted to be "very tough" on ZTE
8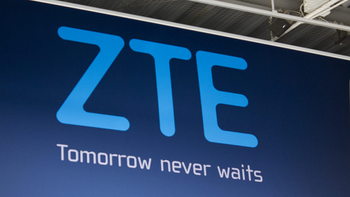 The big news on an otherwise sleepy Sunday, is that the U.S. is suspending its plan to add tariffs on Chinese imports into the country. This was announced by U.S. Treasury Secretary Steve Mnuchin, who said today that both sides are making progress after two days of negotiations in Washington last week. The Chinese apparently have agreed to purchase more U.S. goods while also making it easier for stateside firms to sell their products in China. "We're putting the trade war on hold," Mnuchin said.
Mnuchin said today that the U.S. will not soften its stance on ZTE as part of the negotiations with China. The Treasury Secretary said that there is no quid pro quo, and that Chinese President Xi Jinping had merely asked Mr. Trump to lighten up on the company. Mnuchin said that the U.S. president wanted to be "very tough" on ZTE.
Meanwhile, former economist and CNBC commentator Lawrence Kudlow, who is now Trump's chief economic advisor, said that if any changes are made to the current ban on ZTE, they would still be harsh. Kudlow mentioned the possibility of big fines, new management, a new board and stricter compliance measures. But at the end of the day, Kudlow promised that the U.S. will not let ZTE "get off scot-free."
"If any of the remedies are altered, they are still going to be very, very tough, including big fines, compliance measures, new management, new boards. The question is whether there are perhaps some small changes around the edges. I think President Trump is doing this because there's some very good feeling between him and China. Do not, please, do not expect ZTE to get off scot-free. It ain't going to happen."-Lawrence Kudlow, Director, United States National Economic Council