Trackpad functionality in iOS 9 QuickType keyboard also available on the iPhone
31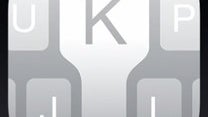 Apple's iOS 9
brings welcome improvements to many key areas of the user experience, and the QuickType keyboard is one of them. As we already pointed out, the letters displayed on keys
switch between upper- and lowercase
depending on the position of the Shift key. Also, if you're typing on an iPad, you'll be given Cut, Copy, and Paste shortcuts once the software update lands on your device. In addition, holding down two fingers on the QuickType keyboard will instantly turn it into a trackpad for easy cursor movement and text highlighting. And the latter isn't a feature reserved for iPads only, as it turns out.
Yes, once iOS 9 rolls out, the iPhone's stock keyboard will be given trackpad abilities as well. The new feature is quite handy and pretty easy to use, but you probably know that if you've
watched the iOS 9 announcement
. In a nutshell, you just hold down two fingers anywhere on the keyboard to turn it into a trackpad. Once in trackpad mode, moving your fingers highlights text. Highlighting can also be done by double-tapping with two fingers on the keyboard. Dragging two fingers instantly, without holding down on the keyboard, will only move the cursor instead of highlighting text.
Recommended Stories