Toshiba first to embrace Nvidia Tegra 4, but others hesitant to follow
25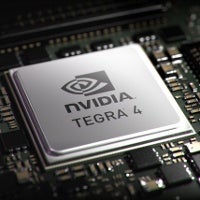 Of all smartphone and tablet makers, Toshiba is by now the only one to adopt the
Nvidia Tegra 4
chip for tablets, with a launch expected in June 2013. This suggests Nvidia is having a hard time finding support among vendors as Qualcomm has secured a strong position and the biggest Android vendor, Samsung, is using its own chips.
Asus and Acer which have previously used Tegra 3 for their tablets have now focused on 7-inch tablets and might not use the Tegra 4 chip.
For smartphones the situation seems similar with Qualcomm already being used by companies like Asus, so it'd be hard for Nvidia to make a dent there.
Interestingly, Nvidia is allegedly thinking of reducing the price on its last year's Tegra 3 platform to make it a more viable choice for affordable entry-level solutions, but there Chinese MediaTek already has a strong showing. Overall, it seems Nvidia will have to go the extra mile to get its Tegra platform no more devices.
source:
DigiTimes