Top 11 Android Xposed Framework modules
21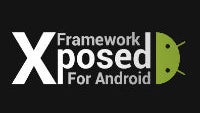 We've already covered the
top 5 manufacturer software features
, and the
top 5 Android custom ROM features
, and that only leaves one more set to cover when it comes to system-level software on your device - Xposed Framework. For those of you who are unfamiliar, when someone talks about the potential unlocked when you root your Android device, they are essentially talking about Xposed Framework. A rooted Android device is required, but after that Xposed Framework will allow you to do almost anything you want.
Because Xposed Framework is so powerful, we've had to turn this list up to 11. The real beauty of Xposed Framework is that it can often give you features that you would find in a custom ROM, but on any device you want (with a few compatibility issues here and there). So, if you like Samsung TouchWiz, HTC Sense, or just plain stock Android, but you don't want to deal with flashing a custom ROM, Xposed Framework is the way to go. It is especially nice on devices that don't have that much support from the custom ROM community, because all you really need is root.
At the end of the day, if you are an Android power user (or want to be), rooting your device and installing Xposed Framework should be your first two steps on any device. Once you've done that, it's all about installing various modules (many of which lead double lives as apps found in the Play Store) which enable various tweaks and features for your device. Anyway, on to the list!