Top 5 Android manufacturer software features
27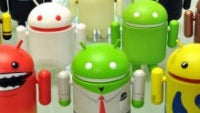 Android is a vibrant and diverse ecosystem, because the platform itself is designed to be malleable and easily customized. Recently, the outcry against manufacturer customization, and support for stock Android has been growing, but there is still a lot of good to be found in the software additions that manufacturers are putting on their Android devices.
We're keeping this specific discussion focused on the software features that you'll find directly from Android manufacturers. This means that right now, we're just going to be talking about Samsung, Motorola, LG, HTC, and Sony, and features that you'll find in TouchWiz, Sense, etc. We'll also be working on a top 5 features for Android custom ROMs that should be up soon.
Additionally, we would like to note that we are not including any camera apps in this list, because it can be hard to separate the software from the hardware. HTC's camera software is great, but the UltraPixel camera leaves a lot to be desired, whereas the Samsung Galaxy S5 has a solid cameras, but software that crosses over into bloat mess.
So, without further ado, let's take a look at what we think are the 5 best software features from Android manufacturers.