To ban or not to ban, that is the question as Samsung and Apple prepare for yet another showdown
18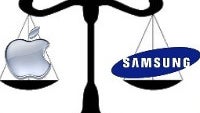 Just when we began appreciating life without what can be best summarized as an incessant drone, courtesy of Samsung and Apple, we're brought back to reality and reminded that
despite the duo getting back to work
the companies are far from burying the hatchet.
In case you're a little dizzy (we know we are) on the details leading up the current state of affair here's a
short
refresher – Apple started a full-scaled onslaught against its South-Korean rival beginning the spring of 2011 over a plethora of patent infringements, to which Samsung responded with a counter-lawsuit of its own (again, over patents). As a result, Apple
tried
to get
a ban on sales of over 30 Samsung devices
with mixed results, along with a landmark win that
forced Samsung to pay back over $1 billion in damages.
Although Cupertino managed to get
some
devices out of the way,
judge on the case, Lucy Koh, reprimanded Apple for being extreme in its demands
, and argued that some of the patent infringements that Samsung got caught out on, while condemned by the court, are nevertheless not a sufficient reason to go ahead with a full-fledged ban.
And if you thought this is where it ends, well – think again. Samsung, in its turn, counter-sued and
managed to get the ITC to ban several

older

Apple devices, some of which still in circulation
– the iPhone 4 and the iPad 2. The ban is set to take effect on August 5. And because this is legal world, Apple, of course, counter-sued as well, appealing the injunction and this, believe it or not, is the very, very short version of it all (the duo was embroiled in over 50 lawsuits spanning the globe).
And this (finally) gets us to today –
Apple's appeal has been granted by the U.S. Court of Appeals, which has agreed to hear out arguments from both sides starting August 9
, four days after the aforementioned ban on its wares will be effected.
Now, whether you see the back-and-forth as an annoying quibble, or think either (or both) party has a point, we think you'll all agree with the following: Samsung, Apple, would you pretty please go back to what you do best and give us another droolworthy device, already!?
source:
AllThingsD