Judge Koh shoots down Apple's request for a ban and Samsung's motion for a new trial
46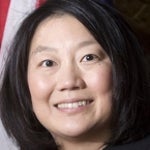 Judge Lucy Koh has started to release her rulings based on the
post-trial hearing between Samsung and Apple
that she presided over on December 6th. On Monday, the judge ruled
against Apple's motion
to have some 26 Samsung devices banned. The judge said that Apple could not prove that Apple iPhone sales were harmed enough to warrant a ban. She also said that Apple failed to prove that the features the jury said Samsung infringed on, were the reasons why people chose an iPhone over a Samsung device.
"The fact that Apple may have lost customers and downstream sales to Samsung is not enough to justify an injunction. Samsung may have cut into Apple's customer base somewhat, but there is no suggestion that Samsung will wipe out Apple's customer base or force Apple out of the business of making smartphones."-Judge Lucy Koh
Judge Koh also denied Samsung's motion seeking a new trial. The decision vindicates jury foreman Velvin Hogan whom
Samsung alleged was biased against the Korean manufacturer
because of a legal issue Hogan had with Samsung partner Seagate Technology. There was alsao some question about Hogan's legal knowledge as he took over the jury during deliberations.
Meanwhile, the judge still needs to rule on the damages awarded. Since Samsung was found by the jury to willfully infringe on some Apple patents, Apple has the right to ask the judge to triple the damages on some parts of the $1.05 billion award. It is seeking
an additional $121 million
from its rival. Samsung has asked the judge to cut the damage amount based on what it sees as incorrect calculations by the Hogan-led jury.
Samsung still intends to appeal the decision, as is its right. Both tech giants will
face each other in another trial
at the same courthouse sometime in 2014.
source:
WSJ