Apple and Samsung reportedly hug it out, will be partners once again from 2015 on
23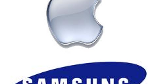 The Korea Economic Daily
came out with an interesting report earlier today, raising several questions. In case you don't remember,
Apple inked a three-year deal with Taiwanese TSMC
, the biggest silicon manufacturer worldwide, for the production of its next-generation of processors, which are going to power the Cupertino-based giant's devices for the foreseeable future. According to the report at hand, however, Apple will (grudgingly, we're sure) rely on its South Korean archrival for the production of "14nm A9 chips that will be used for Apple's iPhone 7", starting 2015.
Citing industry sources, the deal was signed yesterday, July 14, and the decision was prompted by Samsung's earlier arrival at the next frontier – 14nm FinFET chips that will, reportedly, power whatever the iPhone 7 turns out to be. Keeping the salt at an immediate distance, we can definitely see Apple and Samsung putting aside their differences (to put it lightly) for a mutual benefit.
We'll keep a watchful eye and keep you updated should more information leak out.
source:
The Korea Economic Daily