Tips and tricks on taking the perfect selfie
13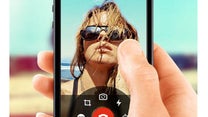 Whether you like it or not, selfies have skyrocketed in popularity. Celebrities are doing it, the president is doing it, even the pope is now part of the trend. Social networks are one of the reasons why selfies are so popular as that's where self-portraits usually end up. Another is the adoption of smartphones, which let us quickly snap a self-shot and post it online.
But how do you take a good selfie anyway? Well, there's a number of factors you should consider before pressing the trigger. Do you look your best? Is there anything or anyone in the background that shouldn't be there? Are you holding the camera at the optimal angle? Is the occasion appropriate for taking a photo at all?
So yeah, taking stunningly good selfies can be tricky, but it should be possible with a bit of practice. Our tips and tricks can surely help as well. Flip through the slideshow below for some valuable advice on taking great selfies.
You might also like these helpful articles on selfies and smartphone photography: