Time for fun: sometimes Apple's Siri is so bad it's awesome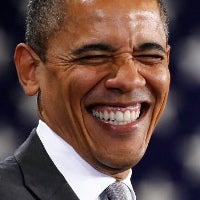 Well, Apple's Siri can't sing just yet (unlike Cortana) and fails to stand up to Google Now in certain areas (as we demonstrated in our
comparison of the virtual trio
), but it's still one of the most popular voice-recognizing mobile assistants - after all, it can be found on every Apple smartphone since the iPhone 4s, alongside which it made a debut several years ago.
In 8 or 9 out of 10 cases, Siri will most probably understand and process your query in a correct fashion, providing you with the information you required without an issues.
However, Siri tends to "misbehave" from time to time, providing you with either an inappropriate or utterly hilarious answers to your completely serious questions. Well, frankly said, if you're looking for hilarity, you can easily make either voice assistant, be it Siri, Google Now, or Cortana, entertain you, but the thing is that some of Siri's misbehaviors are way funnier than the ones of its (or hers?) virtual rivals.
Check them out right below.
Sometimes Siri is so bad it's awesome
via:
Ranker