Tim Cook visits Palo Alto Apple Store for launch of iPhone SE and 9.7-inch iPad Pro
10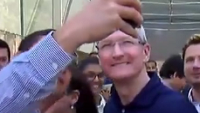 Apple CEO Tim Cook stopped into the Apple Store in Palo Alto today, the day that the company launched the 4-inch
Apple iPhone SE
and the
9.7-inch Apple iPad Pro
. Cook didn't select this particular location by random, and he wasn't just driving by this store. It turns out that his predecessor at Apple (some guy named Steve Jobs) used to visit the same location during Apple product launches.
Cook, whose contribution to Apple's success has been overlooked by many, took the time to shake hands, talk and take selfies with Apple Store employees and consumers inside the store. No, the location wasn't mobbed like you normally would see on an iPhone launch day, but the iPhone SE is not a flagship and was created to fill a gap in Apple's lineup. Quite cleverly, it includes support for Apple Pay. Remember, Apple takes a bite out of every transaction that uses the mobile payment service. Apple's revenue stream from Apple Pay is going to be huge some day.
For now, Apple expects new smartphone users and Android users switching to iOS to be heavily represented among iPhone SE buyers. Also targeted by Apple is those iPhone users who just happen to enjoy a 4-inch screen. Last year, Apple sold 30 million iPhones with a 4-inch screen.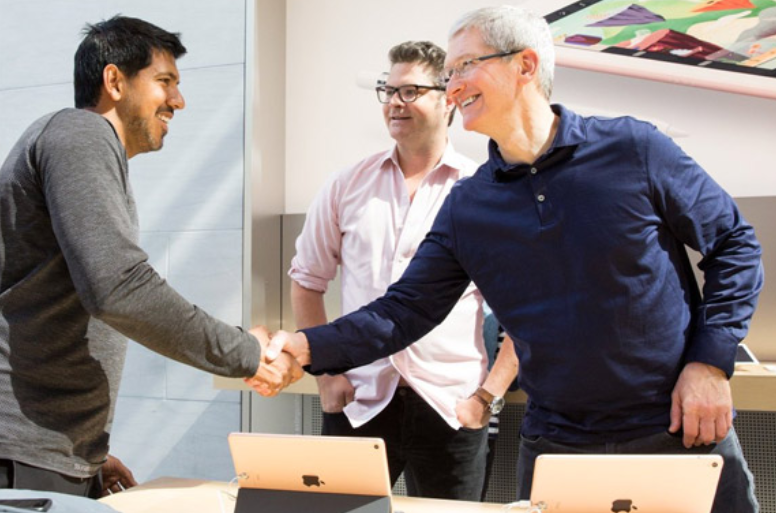 Tim Cook meets with staff and shoppers at the Palo Alto Apple Store
source:
@CNBCNow
via
RedmondPie