Tim Cook says he has no problem porting Apple apps to Android
35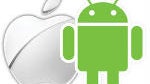 Tim Cook has been letting loose a string of pretty interesting soundbytes so far during his talk at the AllThingsD D11 conference. He has talked about
Google Glass
,
Apple's APIs
, and the fabled
iPhablet
, but maybe the most interesting quote of the day was his comment on the possibility of Apple possibly porting its apps to Android. It wasn't an admission that it would happen, but Cook was far more accepting of the idea than you might think.
What happened was that Cook was asked by an audience member about the possibility of adding support in iCloud for other platforms. Cook responded by saying "We have no religious issue with doing that. If we thought it made sense to do that we would do it." This is far from admission that it will happen, but at least it isn't a complete denial either.
Of course, we would be surprised to see Apple port anything to Android other than maybe iTunes. On a long enough timeline, maybe Safari would come to Android as well, but we're certainly not going to hold our breath.
Recommended Stories