Tim Cook believes AI is the future of smartphones, sees "enormous opportunity" for Apple
35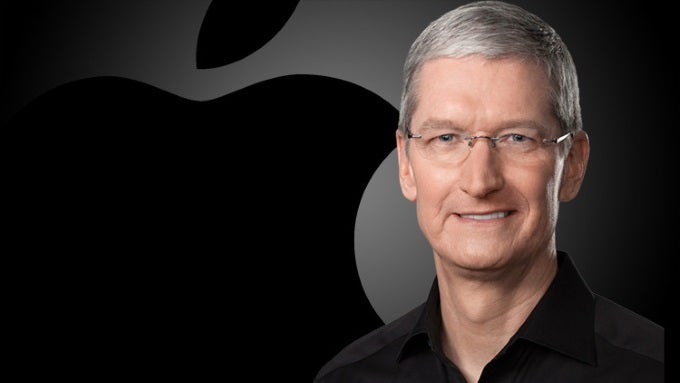 In a lengthy interview for the Washington post, Apple CEO Tim Cook opened up about the company's products and his leadership role quite unlike other times. From speaking about Jobs's passing in a soft, mournful tone –
"I had convinced myself he would bounce"
– to reflecting on Apple's diminished presence in the smartphone industry –
"A privilege, not a problem,"
and the peculiarities of his job –
"A lonely job"
– the interview is full of interesting moments and well worth the thorough read.
Cook confidently handled the difficult question of Apple's strategy for moving forward considering the iPhone, its main revenue source, is holed up in an industry growing stale. Noting smartphones's unique
"one-to-one"
ratio of people-to-product, he described the mobile market as the
"greatest from a consumer electronics point of view"
and offered a peek into his vision for the future.
"Over time, I'm convinced every person in the world will have a smartphone"
"AI will make this product even more essential to you,"
said Cook, adding that this
"level of performance is going to skyrocket, and there's nothing that's going to replace it in the short or in the intermediate therm."
Admitting that the
"global economy is not that great right now,"
the CEO is confident that the smartphone market is
"the best market on earth"
and sees
"enormous opportunity."
"Over time, I'm convinced every person in the world will have a smartphone."
– claimed Cook.
Reflecting upon his succeeding of Steve Jobs, Tim Cook bluntly stated that the late CEO
"is not replaceable by anyone."
and Cook never saw himself playing this role, as it would have been
"a treacherous thing"
if he had tried to do it. He also opened up about the day Jobs died, saying it was
"sort of the worst day ever"
as he had convinced himself
"that Steve would bounce, because he always did."
Questioned about his stance on augmented and virtual reality – emerging trends in the consumer electronics market – Cook said AR is
"extremely interesting"
and it's
"something we're doing a lot of things behind the curtain."
AI "really makes a difference to people"
He's also a big believer in Siri's potential for helping consumers with its evolving prediction capabilities.
"Siri has gotten a lot smarter about that,"
Cook praised the voice assistant, recalling its abilities to fill in e-mails.
"recognize faces in photos and put those into the modern equivalent of a photo album,"
or remind users where they parked. He believes things like that
"really make a difference to people"
and feels proud of protecting their privacy as the information processing is happening on the device itself.
Cook finished the interview on a high note, boasting that Apple has ramped up its R&D spending because it's
"heavily investing in the future"
and concluding that he's
"got the best job in the world."
Right on, Mr. Cook!
The full interview is available in the source link below. If you are passionate about technology at all, you really shouldn't miss it!
source:
Washington Post
Recommended Stories