Tiger Woods develops an instructional swing app
6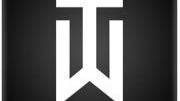 Even if you're not a golfer, you know that golf is a very expensive game. While the game might start for you as a set of used clubs and an occasional weekend at the range, it escalates to special clubs, high-tech balls, and expensive private lessons. But what if there was a simple, inexpensive way to cure that hook or slice?
Tiger Woods
, with Shotzoom and Apple, has released a new iOS app that will record your swing, and analyze it against Tiger's. 'Tiger Woods: My Swing' costs $9.99, which is relatively expensive for an app. But considering how expensive private or even group lessons can be, the app is a solid investment for the avid golfer.
The app is most effective when you use a buddy to record your swing. And even if you go to the range alone, we're sure you can convince someone to man the camera. But there is also a time-delay feature, to allow you to set up the app, get into position, and record your own swing. If you'd rather view your swing from a computer, the app also saves your swings to a free personal account on Golfshot.com.
All of the proceeds of the app will go to Tiger's charity for children. The charity helps struggling kids, starting at 5th grade, to get through school and go on to college. Tiger says that he "wouldn't have done this deal for Shotzoom if it wasn't for the connection to [his] charity."
source:
CNBC
via
Textually