Thrutu for Android simplifies mid-call multitasking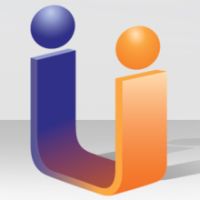 Have you ever needed to send a contact or directions to the person on the other end of a call? Sure you have! But it's never as easy as it should be: fumbling through menus, accidentally hanging up on your mother, etc. The new 'Thrutu' app will greatly simplify that process, by giving you a drawer of convenient shortcuts atop your dial screen.
The shortcuts enable you to easily send a contact, a photo, or your current location, right in the middle of a call. With the photo shortcut, Thrutu even allows you to quickly snap a photo and send it, giving your friend a visual reference for the "craziest thing you've ever seen."
Amid the other, more logical shortcuts, is a feature called 'Prod', that make's the other party's device vibrate on command. It's kind of like Poke on Facebook, but it might be awkward between two non-romantically involved friends.
There are some obvious shortcomings to the app. First of all, CDMA users won't be able to utilize the app, as it depends on data resources. Also, both users must have the app. So you'll have to convince your friends to get it, before you can take advantage of its features. We see great potential for this app between best friends, or even
corporate users
that are constantly running around town and exchanging contact info (i.e. real estate agents).
source:
Android Market
via
Gizmodo