Three of the better file managers for Android
27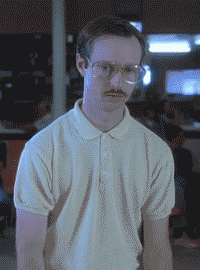 As you are probably aware, one of the greatest strengths of Android and it's main selling point against its rivals is the openness of Google's OS.The feature-richness and the total, unprecedented flexibility the platform delivers has long ago became a staple part of the folklore.
One of the main advantages that a such a platform provides is its open file system. It enables you to access most files and folders on your storage, and provided that your device is rooted, all partitions of your phone's file system with a suitable app.
There's a pretty impressive selection of file explorer apps available on the Play Store that allow you to manage and browse the files in your storage. Actually, there are too many apps of the type, which makes it rather easy to get lost and stumble upon one that is inferior to the best ones.
We rounded up the better ones for you right below.
Although it's not the most out-featured file explorer out there, it's a pretty potent app that is seemingly a perfect embodiment of form and function. Its interface is styled after Google's Material Design guidelines, which means that those who favor Android's new looks will feel just at home with Solid Explorer. You can also customize the UI with different themes and color schemes to better suit your needs, as well as adjust accent colors and icon packs. There are a lot of plugins available for the explorer - you can download a casting, FTP, and USB OTG module to pair with this file manager. However, you want be able to use the whole shebang for free - the app ships with a 14-day free trial and afterwards you will need to purchase it if you want continue using it. Definitely worth it, if you ask us.
ES File Explorer
ES File Explorer has a plethora of advanced and noteworthy features that set it apart from its simpler alternatives. For example, it comes with a multimedia explorer, built-in cloud storage functionality, an application manager, remote file manager that allows you to manage files from a computer that is on the same network, FTP server, baked-in ZIP/RAR file support, a backup tool for apps that requires no root, encrypt and decrypt files, a built-in Recylce Bin, a root explorer, and many other features that make it one of the most functional apps of the type.
Astro File Manager
Another interesting file manager is the lightweight Astro File Manager. Some of its more important features are, but are not limited to, "organize, view, and retrieve all of your pictures, music, videos, & documents; built-in app backup & task killer; manage all your files regardless of where they are stored". One of its functionalities that is often neglected, yet we find particularly useful and awesome is the built-in SD card analyzer feature. You get all of the above for free.