This may just be the Xperia Z4: New, massive leak reveals tens of thousands of internal Sony docs
97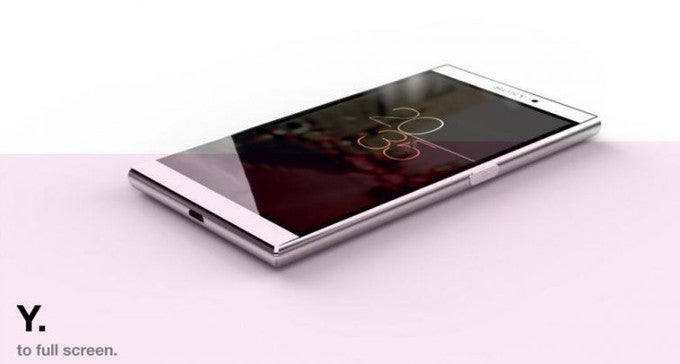 Internal Sony render of the Xperia Z4?
Yesterday, WikiLeaks, a non-profit established in 2006 with the aim of uncovering secretive (and highly sensitive) information, published a 30,287 item-strong database of internal Sony documents, including numerous e-mails, internal presentation files, and excel spreadsheets among others. After some serious digging, a new entrant to the leaks scene,
@xperialeak
, has struck gold: a (seemingly) early conceptual rendering of an Xperia device. It didn't take long for the passionate, Sony-loving community over at
Esato
to dive in as well, and fish out a number of other renders from that same series.
Let's dial back a little. Yesterday,
a tip from another source, @ViziLeaks
, claimed that Sony is going for a new, full-metal design for the Xperia Z4, and will be integrating a fingerprint scanner into a new, refreshed power key. Funny thing – those aforementioned conceptual renderings of an Xperia device happen to envision a phone just like that, and
@ViziLeaks
has already confirmed on Twitter that the Z4 will look a lot like what we're seeing right now.
From the renders, it's obvious that we're looking at a device with a metal frame, and in one instance that device seems to also flaunt a metal back. What's more, the power key, as tipped, has been re-designed, and is now considerably more conspicuous and large enough to accommodate a fingerprint scanner. As you can see for yourself, words like "seamless", "simplicity", and "solid" make an appearance throughout, suggesting that Sony is about to embark on a new design journey.
That's not all, however. Other images also suggest that Sony will be going for an iPhone 6-like, 2.5D glass for the display, and a few other, rather unspecific renders, suggest a new "MONO/New UI". Said otherwise, Sony may be on the verge of overhauling its dated, tired interface, and can we get a Hallelujah! Obviously, keep in mind that all of this remains strictly unconfirmed, and even though these renders come from Sony's internal database, they are clearly just design proposals that may end up being nothing more that. On the other hand, they could serve as a harbinger of changes to come.
The Sony Xperia Z4 is expected to make its debut sometime in September, likely in time for IFA 2015 in Berlin.
Recommended Stories