This is the thinnest iPhone case I've ever used and I can't go back to using other cases
47
This article may contain personal views and opinion from the author.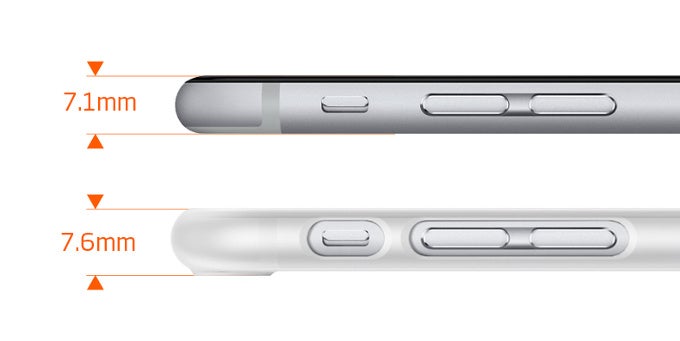 Are you looking for a thin case for your phone?
We all don't like cases, but once you drop your phone on the ground a few times and have to pay pretty penny to get a screen replacement or a new phone, you learn. But you never get used to it. At least that's the case with me: I've seen all sorts of cases from the rugged ones that make your phone look like a tank, to waterproof abominations, to the
crazy and weird ones
, to the exotic wooden and bamboo cases, and finally, the thin ones.
My personal preference lies with thin cases: I've tried flexible cases in various colors, thin plastic shells and plentiful others. I have tried many and while I've found all of them offer good protection for my phone, I have found that even the thinnest ones - either added too much bulk, or ruined the looks of the phone.
I call it the condom case, it's that thin
Well, kind of. There is no perfect case, like there is no perfect phone, but the Spigen Air Skin Case that I'm using right now on my Apple iPhone 6 gets damn well close.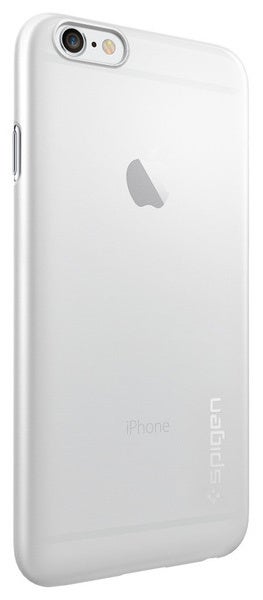 Here is why it's different than all other cases that I've tried. Reason number one is that it truly is a thin case. I've seen case makers advertize their cases being thin, but often that's just a word with little meaning attached to it. When I use the Spigen Air Skin I forget that my iPhone has a case on it. I've looked for ways to describe it and I think 'the condom case' does it justice. It's not just the thinness: the case fits surprisingly snug. That's what a case would look like if Trojan or Durex made cases (and that's an idea!).
There are a couple of other things I love about the Spigen Air Skin: it has a large cutout at the bottom and not a small hole for the 3.5mm headset jack. I have big troubles plugging in headphones and hooking up my car stereo to surprisingly MANY cases. No such issues here.
I also like the frosted finish and translucent look of the case that allows you to actually see your device and its looks. I find it absurd that phone makers spend so much time designing extremely beautiful devices that one would then hide in an ugly and bulky case.
This is not an advertorial, though, and the Spigen Air Skin has its downsides: being so thin, it won't protect your phone much from falls. It protects it from scratches and will keep the edges from churning, but once you drop your phone screen down, you'd better pray because this case will not step up to save it.
Protects from scratches, but not much from drops
I'm okay with this personally: I have dropped phones, but I've never had one fall so badly as to shatter, but some people who are less cautious might find this a big flaw for this case.




Still, for the sub $20 price that you can find it for, it's my personal favorite case and I can't imagine going back to using other cases. Unfortunately, the Spigen Air Skin only seems to be available for the iPhone 6 and iPhone 6s, but not for any of the cool new Android flagships like the Galaxy S7 Edge, the Nexus series, or the LG G5.