This is the most probable Samsung Galaxy S8 announcement date, circle your calendars
9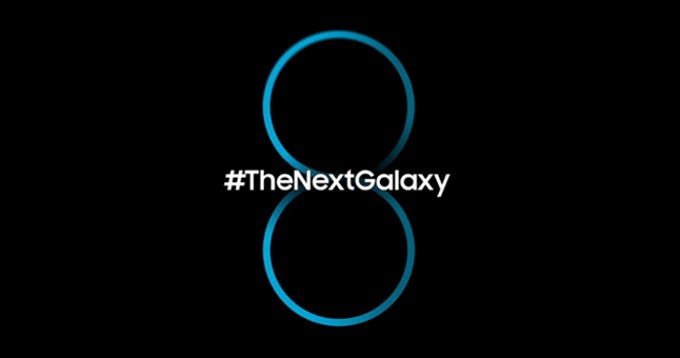 It's safe to say that Samsung won't release any other major devices in 2016. After all, the
Galaxy S7
,
Galaxy S7 edge
, and the
Galaxy Note 7
are already here, and despite the fiasco with the total recall of the latter, we are not expecting anything new and noteworthy from the South Korean giant any time soon.
Actually, the next Samsung handset we are legit excited about is none other than the Galaxy S8. Rumors are Samsung will bet on two versions of that one — one with a 5.1" and the other with a 5.5" displays, with both screens being 'edge' ones and no flat versions in sight. There's more, so we suggest you check out our lengthy
article with all the Galaxy S8 rumors so far
, as it might just tickle your fancy.
So far, so good, but... When's Samsung announcing it's next flagship devices? Early 2017, most will say, but few will likely go into any details. However, we feel we can make a more educated guess. Ready? Okay, just check the table right below:
| | | |
| --- | --- | --- |
| Phone | Announcement date | MWC event dates |
| Samsung Galaxy S5 | February 24, 2014 | February 24 - 27, 2014 |
| Samsung Galaxy S6 | March 1, 2015 | March 2 - 5, 2015 |
| Samsung Galaxy S7 | February 21, 2016 | February 22 - 25, 2016 |
Notice the trend? See, in the past two years, Samsung announced its Galaxy flagship just a day before GSMA's Mobile World Congress kicks off in Barcelona, Spain, while back in 2014 it announced its Galaxy S5 on the first day of the event.
So, based on the presumption that Samsung will announce its next batch of high-end devices just before MWC 2017, which will be held between
February 27 - March 2,
2017
, our educated guess is that Samsung will show the Galaxy S8 during a keynote event on
February 26, 2017
As far as the possible market release date, it's a bit hard to make an educated guess based on recent trends. The
Galaxy S5
was released 46 days after its announcement, the
Galaxy S6
/
S6 edge
- 40 days, and the
Galaxy S7
/
S7 edge
hit the shelves merely 19 days after their debut. It's hard to make a plausible forecast with that data, but we hope that we wouldn't need to wait more than a month to lay our hands on the Galaxy S8 lineup!
Read more: