Galaxy S8 tipped to come with 12+13 MP dual camera, new selfie sensor, and iris scanner
45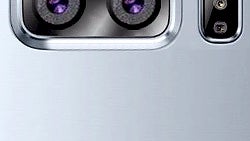 Remember those tips that
Apple and Samsung are hard at work
testing dual camera systems for their future phones? Well, Apple will most likely bring this idea to fruition in the
iPhone 7 Plus
that is about to be unveiled as soon as next week, while Samsung's dual camera effort has been up in the air until now.
No more, though, as a Weibo tipster with a good track record is claiming that Samsung will be employing a dual camera setup for the
Galaxy S8
that is about to be unveiled in the spring, if history is any indication. The precise combo is said to be one 12 MP camera of Samsung's own making, likely similar to the one we have now on the
S7
, and a yet-unnamed Sony module with 13 MP resolution. This 12 MP + 13 MP set will likely allow for different depth of field focusing and low-light soaking shenanigans, as all dual camera setups are promising.
The front selfie shooter is also rumored to get an upgrade in the form of an 8 MP sensor (against 5 MP in the S7), and, of course, the iris-scanning cam from the
Note 7
is apparently making its way to the Galaxy S8 as well. You didn't think that Apple will out a dual-camera phone, and Samsung will want to be left behind now, did you? We have been getting mixed results from such combos in our camera tests, but can't wait to see how the two largest phone makers will be eventually employing the dual-camera trend in their upcoming flagships.