This is the first Daydream viewer that does not come from Google
4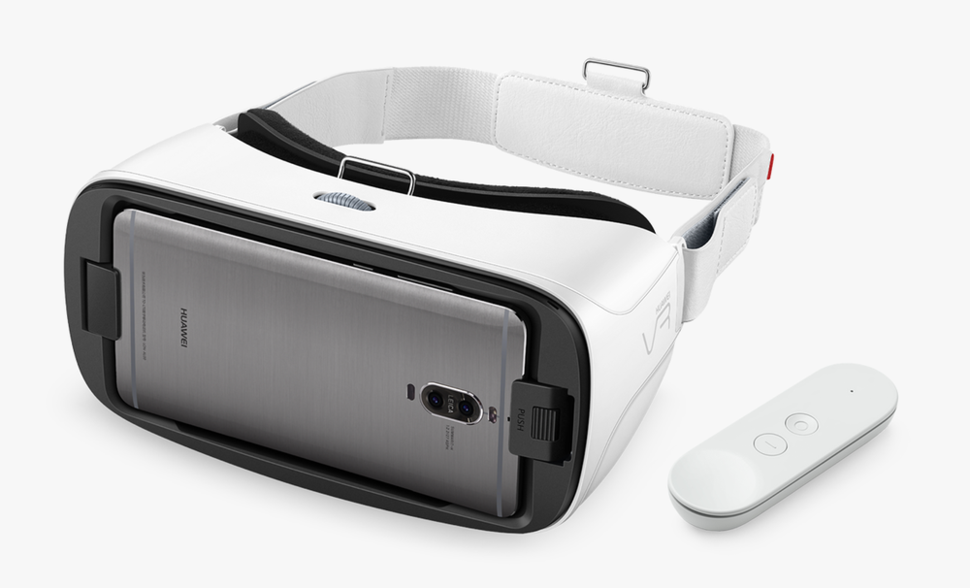 Google has revised its plans for mobile virtual reality (VR) just last November: it launched the Daydream platform, a set of requirements more demanding than the all-access Google Cardboard that ensures a higher quality VR experience.
Along with the Daydream platfrom itself, Google launched the Daydream View, a $70 light-weight virtual reality headset that was the first and only so far to support the new platform.
Today, Huawei is the second company after Google to introduce its own fully Daydream-complient virtual reality headset and you can see how it looks at the picture right above.
Unlike the soft, fabric-woven Google Daydream View, the Huawei VR solution is plasticky and looks much more like a Gear VR of sorts.
Just like the Daydream View, the Huawei VR solution comes with a tiny joystick / pointer that allows better navigation. The company also announced that its Mate 9 Pro phone is Daydream compatible.
Huawei has not announced a specific release date for the VR headset so far, but we could see the glasses in action at the Mobile World Congress at the end of February in Barcelona.