This is the best new feature in iOS 12
15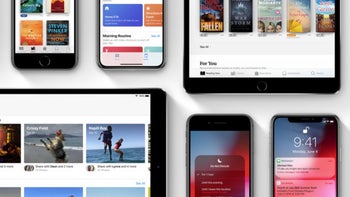 The best new features in iOS 12 is not something new and fancy, it's not a technological revolution, but it is something that will make the experience better for millions of users.
Just a couple of days ago we asked you what is your favorite iOS 12 feature in a poll and the results are now in: your best-favored feature are the performance improvements that make everything in iOS run smoother. These changes will affect millions of devices, including the oldest ones that need it the most: the iPhone 5s and
iPhone 6
. And with 46.5% of the votes this feature is the most popular one with a big margin.
Better performance on iOS is the most popular iOS 12 feature
The second best-favored feature in iOS 12 are... drumroll... grouped notifications! Some 24% of votes went to the way Apple has improved notifications and quite honestly, this was a long overdue change that brings order to the chaos that iOS notifications were.
All the other features are not nearly as popular: third with 7% is the new group FaceTime calling option with the ability to have up to 32 people in a single call, next come the enhanced privacy and security options with 6% and the option to use third-party apps like Google Maps in CarPlay got 5%.
Interestingly, the flashy new Memoji & Animoji features for Apple Messages got less than 3% of the votes for favorite iOS 12 feature.
Take a look at the full results right below.