This infographic invites you to a wonderfully illustrated trip through Android history
11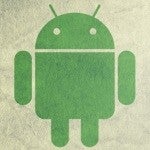 To put it mildly, a lot has happened since Google acquired a tiny startup called Android Inc. in 2005. Originally, Android was made for digital cameras - how about that, huh? Totally explains why Android camera apps is so elaborate! Anyway, Google forked out $50 million, took Android home, and what can we say, Big G made a wise investment!
After whipping the OS into a market-ready shape for the HTC Dream (T-Mobile G1), which shipped in 2008 running Android 1.0, Google has been through 12 generations of the green bot already, each being nothing less than a milestone and mobile technology development driver.
Android's history makes for an engaging, but quite a lengthy read! So you'd be forgiven if you're after a concise, easily digestible tour of the OS' different versions. If that's the case, look no further than this wonderful infographic that Britain's
Smartphone Company
and fellow mobile tech enthusiasts Android Headlines whipped up to appease the Google faithful.
The infographic stretches from Android's murky, Linux-derived 2008 beginnings all the way to the (almost) present greatness that is Android M. The most important additions in each versions, along with their representative flagship phones (a lot of Nexus-es, needless to say!) are highlighted and illustrated.