This gizmo can help you catch a defective USB Type C cable before it fries your electronics
6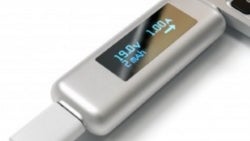 If you are worried about an USB Type C cable potentially damaging your Type C device due to improperly regulated power draw, Satechi might have the right tool for you. The Type-C Power Meter ($30) connects between the cable (hooked up to a charging device) and the charger to show real-time data such as voltage, current, and energy transfer. This way, you'll know if the cable is functioning correctly and the device you are drawing energy from is providing sufficient power.
Unfortunately, the Power Meter won't double as a surge protector and it won't tell you, in layman terms, if everything is working optimally. It's up to you to consult your device's manual and get the recommended power draw figures. If something's off, you can unplug right away – before damage happens – and investigate the cause.
Cheap or poorly made cables are capable of damaging your Type C devices beyond repair. You are at elevated risk if the cable isn't of the Type C to Type C variety, but something like Type C to Type A (the latter is common on laptops, chargers, and power banks) instead. Since the Type A standard isn't designed to handle maximum Type C power draw (3A) or regulate itself, the connection is prone to problems, unless the cable is properly made.
If you need an USB Type C to Type A cable, but can't be bother with a device like Satechi's,
consult this chart
, which contains verified brands, models, and Amazon links.
ALSO READ