This fall, MasterCard might allow you to use a selfie to verify your identity online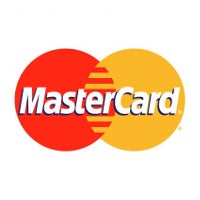 According to a new report from CNN, MasterCard will be testing out the use of selfies as a way to authenticate its cardholders' identities when they make an online purchase. MasterCard says that taking a selfie is much easier than remembering a password and typing it in. Passwords are the form of identity used with MasterCard's "SecureCode," which was employed on over 3 billion online credit card transactions last year. But passwords can be stolen, or even correctly guessed at. A selfie can be more secure.
MasterCard has already reached agreements with Apple, Google, BlackBerry,Samsung and Microsoft. It also is negotiating with two banks to take part in this program. MasterCard is going to run a small trial using 500 cardholders who will use either a fingerprint or a selfie to verify identity. If all goes well, the company will start rolling out its new plan starting this fall.
The new feature will require the user to download and install MasterCard's new smartphone app. According to the report, a pop up will appear on a phone or tablet screen as a cardholder goes through the process of checking out of an online purchase. Asking for authorization, the app will ask the cardholder if he wants to verify his identity using a fingerprint or a facial scan. If he chooses fingerprint, a touch on the screen ends the transaction. If the member picks the facial scan, he looks at the phone, blinks once, and that is it.
If you're worried about not looking your best on a particular day, don't fret it. MasterCard never actually sees an image of your fingerprint or face. Instead, both are mapped out digitally using 1s and 0s. The financial services company says that it will not be able to reconstruct your face. And fingerprints and selfies are just the beginning for MasterCard, which is working out a way for you to authenticate an online transaction using your voice.
Why use selfies as a security tool? MasterCard's Ajay Bhalla, who is charge of developing the latest security technologies for the company, says "
The new generation, which is into selfies ... I think they'll find it cool. They'll embrace it
." As for the use of fingerprints to secure a transaction, Apple has had this as a feature on its Apple Pay mobile payment system. When using an iPhone to make a payment using Apple Pay, the purchaser uses Touch ID to authenticate his identity.
source:
CNNMoney
via
PCMag