No notification light on your phone? This app is your salvation
16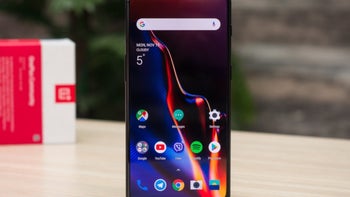 There are a number of Android phone owners who are upset because their device does not have an LED notification light. Life is tough, we know. Actually, there are some devices where the notification light is disabled by default. For example, on our
Pixel 2 XL
, you have to go to
Settings
>
Apps & notifications
>
Notifications
and toggle on
Blink light
to turn on the LED notification light.
At XDA
, one Android app developer was so upset at the lack of a notification light on his
OnePlus 6T
that he created an app for the occasion. Called "Notify Buddy," the app turns the phone's display into a notification light by showing an animation that resembles the blinking, pulsating LED notification light found on other phones. While developed for use on the OnePlus 6T, the "Notify Buddy" will work on any handset running Android 8.0 Oreo or later. You can set the color of the notification light and choose which apps you want it to work with.
If you're interested in the app, it can be sideloaded from
this link
, but you probably should wait for the stable version to surface on the Google Play Store. The app is heading there, according to the developer, although we don't know when the launch will take place. If you can't wait and decide to sideload the LED notification app, you will need to follow these directions:
How to get LED notifications on your phone
Install LED Notification App.
Disable Ambient Display and any battery optimization for the app.
Give notification access permission.
Select apps you want notifications for, by choosing a color (Only apps you set a color to enables LEDs).
To turn off the notification light and unlock the phone, you will need to double tap on the screen.