Things you won't believe you can do with your smartphone!
33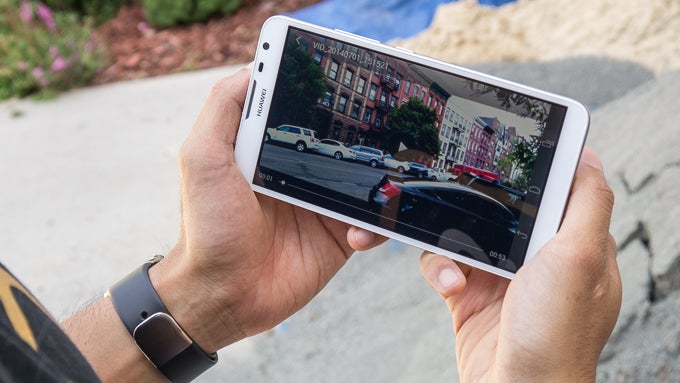 Advertorial by Huawei: The opinions expressed in this story may not reflect the positions of PhoneArena!
So, you have a smartphone. And it comes in one of those crazy large screens because bigger is better. You use it for texting, movies, games and taking pictures with your loved ones and you think you are already making full use of it. Think again.
Here is a list of cool things you may not realize your smartphone can do.
1) Playing Sports: A Racquet Perhaps?
Many of us will have used our big screen smartphone to watch sports, but have any of you sports-lovers ever considered using the strong metallic body of a big-screen smartphone to play sports? Think about it, why not use your smartphone or phablet as a racquet and enjoy a game of ping pong? You can also use the front or rear-facing cameras to record the whole process – your very own up close and personal ping pong match!
2) Magnifying Glass
Do you know that your smartphone camera not only records the most memorable moments of your life, but can also be used as a magnifying glass? One of the biggest benefits in having a big-screen smartphone is when you read. Though you might not use this function every day, there may be days when you forget your glasses or lose your contact lenses that you'll be thankful that you at least have your trusty smartphone!
3) Measurements
Unless you're a professional builder or designer, chances are you don't carry measurement tools with you on a daily basis. But there has probably been an occasion or two, or even three, where you need a ruler or a spirit level, in between replying to emails and checking Facebook or WhatsApp. Your big screen smartphone can also be used to measure distances, act as a ruler, and even help you check whether you have hung a picture up straight on the wall. It's almost like having an inbuilt toolkit.
4) Kitchen Essentials
This one is for the foodies. Big screen smartphones come with a big flat surface. Did you know your phablet can actually be used as a cutting board? Just imagine your friends' faces if you used the flat surface of your device as a knife while cutting into a big juicy watermelon? Don't forget your portable board the next time you are invited to an outdoor party or a picnic.
5) Remote Control Everything
Tired of fumbling around to find your TV remote control while you sit comfortably on your couch wishing there was an easier way to change the channels? Why not use your big-screen smartphone? With an infrared remote controller, your smartphone can control your TV, wireless routers and air conditioners and your whole clever house if you have it wired up.
6) Wireless Mouse or Keyboard
If you're worried your smartphones or phablet might make your desktop PC obsolete, then big screen smartphones aren't necessarily a bad thing for PC lovers. In fact, through your wireless network connection, users can turn the smartphone or phablet to a wireless keyboard and mouse connected to your PC. You can even use your big-screen smartphone as a touchpad or a call up the on-screen keyboard so you can type in some text in comfort without your fingers fumbling.
7) Zoomable Mirror
For those who love taking selfies or don't want to head to the restroom just to check if your hair's in place, there's one function you do not want to miss. The mirror function of the front-facing camera. Just think about how convenient it would that be if you could tap once and turn the camera to a handy mirror –that can zoom in on any part of your face - when you're rushing to an important meeting or event.
Why Big Screens Again?
Recent research showed that more and more smartphone users are buying bigger devices:
Accenture conducted an online survey of 23,000 consumers across 23 countries. About 13,000 (57%) planned to purchase a smartphone and out of this group, 6,250 (48%) respondents indicated they would rather buy phablets than what are now defined as conventional smartphones with screens measuring between 4 and 5 inches.1 (June 2014)
Big-screen smartphones have become increasingly popular among consumers in developed markets and have caught on in developing markets. Devices with displays ranging from 5 to 5.5 inches have become the latest must-haves among smartphone buyers.2 (August 2014)
For most of us smartphone users, the choice is clear. With big screens, even the most mundane but practical functions in your smartphone can be larger than life!
reference: 1.
InformationWeek, Eric Zeman
| 2.
CNET, Lance Whitney
Easier navigation on the road
Maps and GPS functions on smartphones work best on a phablet with a big screen, especially for us drivers. Gone are the days when we need to fumble with a tiny screen and a map too small to tell us anything useful!
Bring on the multimedia
For those of us multimedia junkies, once you go big, you will never go back! Bigger screens, better screen-to-body ratios, higher resolution are the key to upsizing your TV, reader, gaming, camera and even digital piano-playing experiences!
Big screens make better UIs possible
Smartphones have never been more user experience-focused than they are today. UIs allow us users to conveniently explore and control the different functions and apps on a smartphone. With larger screens, the possibilities of UI designs are stretched even more. The result? UIs are finally becoming more intuitive and immersive, including making one-handed taps and gestures much easier so we can free up the other hand to multitask even more.
Big screens also enhance the flexibility and functionality of the UI. Little details only become possible with big screens - such as bigger icons or a simplified dialer pad for the elderly; more widgets for busy professionals to stay up to date via emails or manage their time; and social networking apps and enhanced camera and gallery functions for social media savvy users, etc.
Small wonder that big screens are now taking over the world.
Huawei Big Screens: Balance of performance and long-lasting use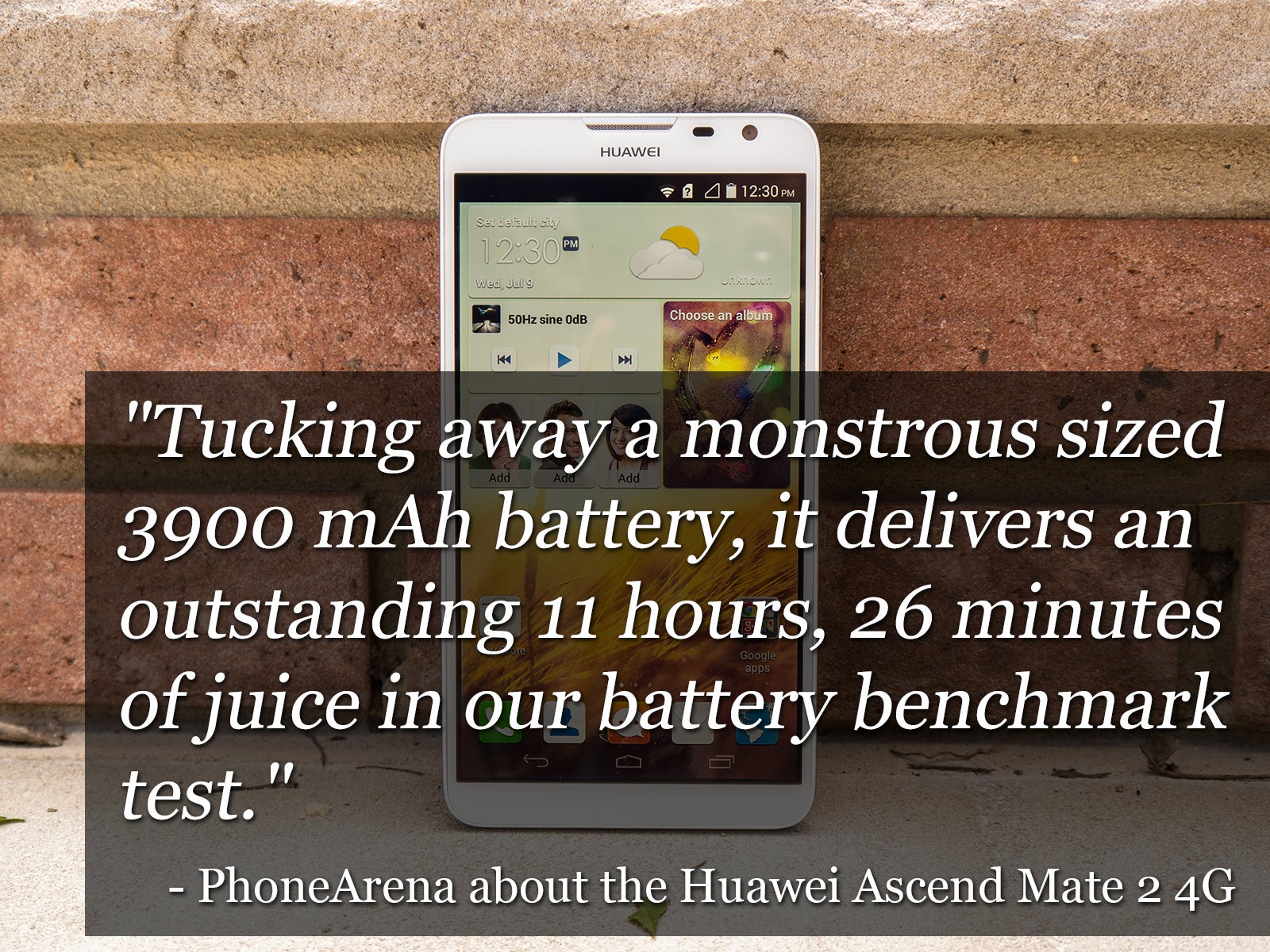 The demand for a better experience when watching videos, playing games and other high-performance use is the key reason why people are opting to purchase big screen smartphones or phablets. Such activities require high processing capability and drains power rapidly. To this end, Huawei's high-density batteries with efficient chipsets that offer power- saving functionality in terms of both software and hardware will be one of the best ways to strike a balance.
For example, Huawei's 7-inch MediaPad X1 comes with a 5000 mAh battery powerhouse that can provide an outstanding 21 days of standby time and more than five full days of continuous multimedia enjoyment. The newly launched 5-inch Ascend P7 also supports long-lasting continuous media viewing and data sharing with its robust 2500 mAh lithium polymer battery and advanced thermal gel cooling system, removing the "hot potato" effect as the device's internal temperature lowers by 5-6°C during intensive use, and more importantly, further conserving battery power.
"Innovation is the key to Huawei's success and Huawei Consumer BG is dedicated to offer premium quality products offering the best user experiences," said Shao Yang, Vice President of Marketing, Huawei Consumer Business Group. "We were one of the first to introduce 6-inch and 7-inch smartphones to the world and we want to continue to Make it Possible for more people to enjoy great technology anywhere."
If you are thinking of getting that new smartphone or phablet this year, stay tuned for the wide range of exciting Huawei products that could change the way you use your device!
With Huawei, Exceed the Limits of What's Possible with Big Screen Devices!