Things that catch the attention of people when buying a new phone
30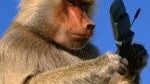 For the phone geeks out there, they surely know ahead of time what they want when shopping around for their next phone. Obviously, they do their homework by

reading reviews

online and

watching any accompanying videos

regarding the device in question, but for all the

average Joes

, their decision on what to purchase next is primarily accomplished last minute at the store level – meaning, they simply head over to their local shop to check out what's good. Although some might regard this as being nothing more than lazy, you'd be surprised how often uneducated shoppers come out to try and figure it out on their own.

At one point or another, we've all had good and bad experiences when it comes to buying phones, but in any event, there are some key items that really stick out like a sore thumb for most consumers shopping around for their next phone. Well people, we managed to highlight some of the few below that really come to mind right away. However, if you happen to know some additional ones, please feel free to share them with us. Therefore, let's take a look at the

things that catch the attention of people when buying a phone

.






Recommended Stories