These four Moto 360 commercials are hilariously on the money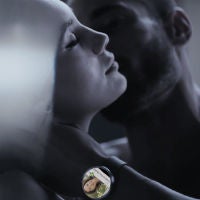 Last week, we saw a couple of Motorola's
new commercials for the Moto 360
, and they were fantastic. It turns out those weren't the only ones that Motorola had up its sleeve. We've got four more Moto 360 commercials that range from hilarious to possibly being examples of absolutely terrible marketing (although still pretty fun).
The first two are new ads called "Couple" and "Architect" respectively. "Couple" is the one that we're a bit wary of, because the scenario shown is actually a time when you absolutely would not want to have a smartwatch at all. A couple is getting intimate, and then the guy gets a Hangouts message from his mom telling him to accept her friend request. A complete mood killer if there ever were one, and not exactly the best at selling why you need a smartwatch, by showing a moment when you should be disconnected, but wouldn't be if you owned this product. Still quite funny though. "Architect" is possibly our favorite of the whole series, if only for the small fist pump that the guy gives after his notification comes through. It is a truly beautiful moment.
The other two ads - "Holiday" and "Golf" - actually came out last week after we posted our original story, so we thought we'd bring them along anyway, in case you haven't seen them. Overall, we're really impressed at Motorola's marketing team. Given the failure that was the marketing of the original Moto X (especially with the rumors of a $500 million budget from Google), this is a welcome success from Motorola.
Enjoy!