These LG G3 commercials are funny even if you don't understand the language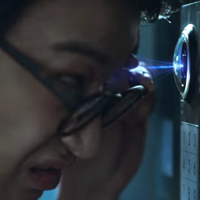 The new
LG G3
has yet to be widely released around the world. The handset's been available in South Korea since the end of May, though, so it makes sense for LG to air its first G3 commercials there. Two of them have been posted on YouTube by LG Korea, and are fun to watch even if we don't understand the language.
The first commercial suggests that a traditional photo camera requires you to take care of too many manual settings, while the LG G3 gets the job done in seconds. Sure, the smartphone's 13MP rear camera (helped by laser auto focus and OIS+) is great, but there's still a long way to go before matching the photo quality that professional cameras are offering.
In the second commercial, LG is (
once again
) suggesting that its Knock Code screen unlocking feature may be better and easier to use than the competition's security features. The guy appearing in the video - the same one from the first ad - seems to be pretty thrilled about Knock Code. Both commercials can be watched below.