These 8 smartphones are proof that dual-core processors aren't extinct yet
34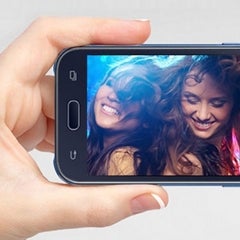 Most of the smartphones released nowadays have processors with at least 4 cores, and it feels like it's been ages since the world's first dual-core smartphone (the
LG Optimus 2X
from late 2010) was announced. Right now, even low-end, cheap handsets (costing less than $100) are powered by quad-core processors, mostly thanks to MediaTek, but also to Qualcomm, which is offering some quad-core chipsets (like the Snapdragon 210, or the Snapdragon 400 and 410) at very low prices. Thus, it makes little sense for handset manufacturers to use dual-core CPUs.
And yet dual-core smartphones are still being produced, and some of them are actually high-end devices. Join us below if you want to check out some of the notable dual-core handsets released in the last 12 months. In alphabetical order:
Asus' latest ZenFones come in various versions, and the ZenFone 2 ZE500CL is among the most modest ones (though it's definitely not a low-end device). The ZE500CL is powered by a dual-core Intel Atom Z2560 processor clocked at 1.6 GHz, and sports a 5-inch display with 720 x 1280 pixels. Running Android Lollipop, the Asus ZenFone 2 ZE500CL further features a 2 MP front-facing camera, 8 MP rear camera, 2 GB of RAM, 16 GB of storage space, and a 2500 mAh battery. You can buy the ZenFone 2 ZE500CL from Amazon for prices starting at around $180.
Apple is literally the only smartphone maker that still has dual-core flagship handsets: the iPhone 6 and the iPhone 6 Plus. However, as you may know, the number of CPU cores isn't everything when it comes to performance. In fact, the 64-bit A8 SoC that Apple designed for its latest iPhones is a top performer when compared to other high-end chipsets out there. The dual-core 1.4 GHz CPU of the A8, alongside an M8 motion coprocessor and a PowerVR GX6450 GPU allow the iPhone 6 and iPhone 6 Plus to run smoothly in any situation.
Announced in March this year as one of the cheapest Lumia smartphones to date, the Microsoft Lumia 430 is a modest dual-SIM handset that uses a dual-core Qualcomm Snapdragon 200 processor clocked at 1.2 GHz. The 430 is small by today's standards, sporting a 4-inch display with 480 x 800 pixels. Other features include 1 GB of RAM, a 2 MP rear camera, VGA front-facing camera, and 8 GB of expandable internal memory. The Lumia 430 runs Windows Phone 8.1, and should be updated to Windows 10 later this year (though it might not get all the features of the new OS). Unlocked, the Microsoft Lumia 430 costs around $70, but it's not available all over the world.
The Lumia 435 was introduced a few months earlier than the 430, offering similar features, but without dual SIM support. The 435 also has a different design, and it's officially available in the US (on T-Mobile) for $70 off contract.
The Galaxy J1 is Samsung's first handset from a new line of smartphones: the Galaxy J family. Introduced in January in some markets, the J1 is powered by a 1.2 GHz dual-core Spreadtrum processor, sports a 4.3-inch screen with 480 x 800 pixels, and runs Android KitKat. It also has 5 MP and 2 MP cameras (rear and front), 512 MB of RAM, 4 GB of internal memory, microSD card support, and a 1850 mAh battery. In the US, the Galaxy J1 was recently released as a pre-paid phone by Verizon Wireless, costing $99, and offering upgraded features: quad-core processor, LTE, Android Lollipop, 1 GB of RAM, and 8 GB of expandable storage space.
The Galaxy S Duos 3 has been around since August last year. Obviously a dual SIM smartphone, the Galaxy S Duos 3 uses a dual-core 1 GHz processor of unknown provenience, and is slightly smaller than the Galaxy J1, sporting a 4-inch WVGA (480 x 800) display. Other features: a VGA front-facing camera, 5 MP rear camera, 512 MB of RAM, 4 GB of expandable internal memory, and a 1500 mAh battery.
Unlike the previous two Samsung handsets, the Z1 doesn't run Android, but Tizen OS - that's why it's not a Galaxy device. Launched earlier this year in select markets, the Z1 costs around $90, and unsurprisingly offers modest specs: dual-core 1.2 GHz processor, 4-inch WVGA display, 768 MB of RAM, and 4 GB of expandable storage space. Dual SIM capabilities, a 3.1 MP rear camera, and a VGA front-facing camera are also included. The Samsung Z1 is unofficially available in the US via Amazon, but right now it's way more expensive than in other markets, costing $350 - not worth it, unless you really, really want to try Tizen OS.
No, this is not a smartphone, but we thought we should mention it because it's one of the few high-end mobile devices that still use a dual-core processor. Released in October last year, the Nexus 9 is Google's latest tablet, and the world's first to run Android Lollipop out of the box. Its dual-core processor is a 64-bit NVIDIA Tegra K1 clocked at 2.3 GHz. Helped by NVIDIA's Kepler DX1 GPU, the Tegra K1 is powerful enough to provide am excellent experience on the Nexus 9, even though the tablet has a high resolution (1536 x 2048 pixels) 8.9 inch display.
No images