"There's more to iPhone" says Apple U.K. (videos)
11
Apple U.K. released a trio of short promotional videos this weekend
that are connected to its
There's more to iPhone
campaign. The first video is called
Face ID
, and we wonder if you can figure out which iPhone feature the 14 second clip is about. Actually, the point of the video is to remind you that Face ID doesn't store a photo of your face on an iPhone. Instead, it stores a mathematical representation of your face created by the 3D mapping feature on the TrueDepth Camera.
The third video reveals that Apple will recycle your trade-in even if it isn't an iPhone. That's good for the environment, of course, and Apple says, "This helps recover more materials, so fewer resources need to be mined from the earth."
There's more to iPhone. iPhone is more than the device in your hand. It's made up of every decision we take. From the energy we source, to the way we protect your data, right up to how we responsibly recycle its tiniest components."-\\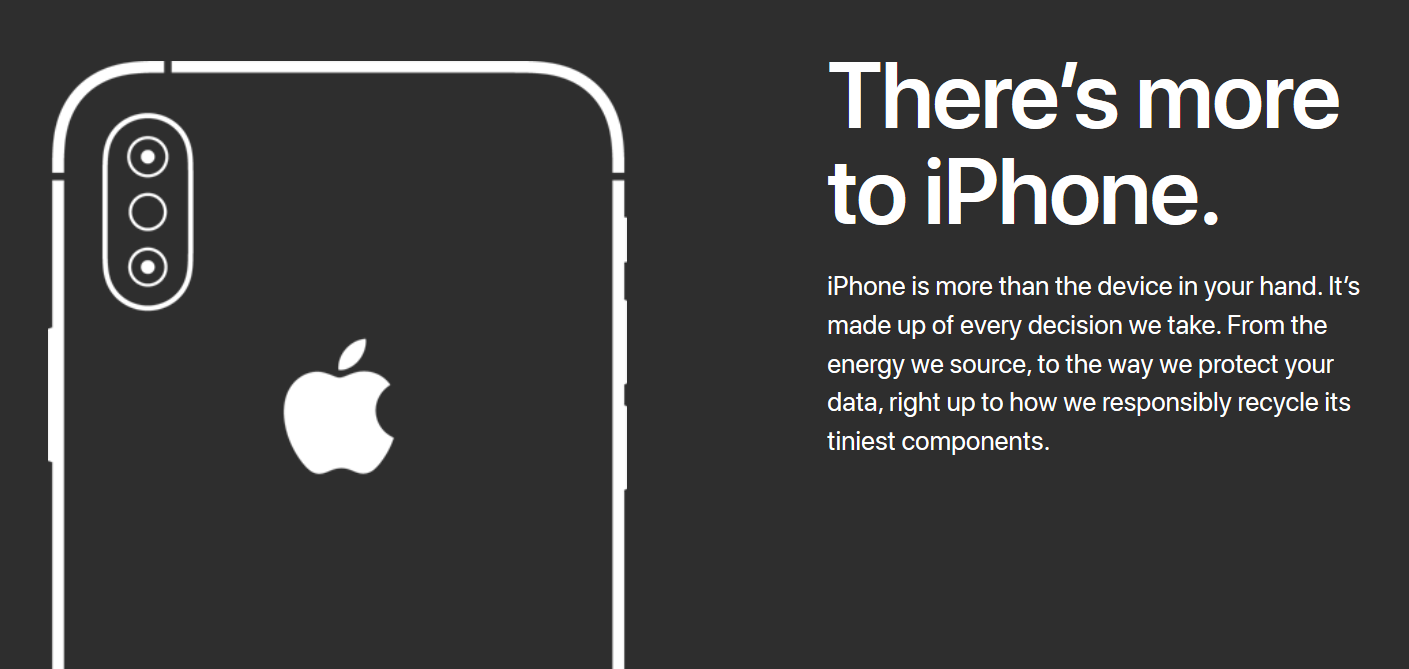 Apple U.K. releases promotional videos related to its There's more to iPhone campaign
The big question for Apple this year is whether the new and improved camera sensors on the back of the iPhone XI and iPhone XI Max will be enough to generate a rebound in sales. Or will buyers wait for 2020 when we could see the first 5G iPhone and quite possibly the first foldable iPhone. If this is the case, one more tough year lies ahead for Apple when it comes to the iPhone.
Besides the possibility of Apple selling both a 5G and a foldable iPhone in 2020, recent reports call for Apple to launch its AR glasses next year. The first version of these glasses will rely on a user's iPhone to work. Combined with the possibility of seeing a 5G iPhone and a foldable unit that same year, 2020 is shaping up to be very important for Apple as we could see the iPhone return to its old days of heady growth.
Apple U.K.'s promotion is called
There's more about the iPhone
, and you can read all about it right
here
.