Theft of smartphones measurably decrease as "kill switch" features become more prevalent
4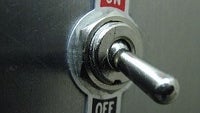 Since manufacturers and platforms have made it easier to remotely wipe devices in the event they are stolen, reports of theft in three big markets have decreased dramatically.
In London, Mayor Boris Johnson has noted "real progress in tackling…smartphone theft" which had been skyrocketing at an alarming rate not only in London, but in large cities around the world. Smartphone theft has dropped by 50% according to statements by several London officials.
The state of California
recently passed a law
, which goes into effect later this year, requiring manufacturers to install some type of remote "kill switch" on their devices. A lot of OEMs saw that writing on the wall and have already been bringing that feature to the market.
In San Francisco, a hot bed for smartphone theft, has seen a 40% decrease in the number of stolen iPhones over the past year. New York City announced that reports of stolen iPhones has dropped 25% for the same period.
Apple, Samsung, and Google have all implemented ways to remotely "kill" a stolen smartphone in some shape or form. A similar feature will make its debut on Windows Phone devices later this year. The presence of a "kill switch" does not necessarily mean it is on the moment you take your smartphone out of the box, however.
The anti-theft measure is enabled by default on Apple iPhones, but that is not the case with all manufacturers. The Attorneys General of New York City and San Francisco, Eric Schneiderman and George Gascon respectively, along with London Mayor Boris Johnson, have called for such anti-theft features to be "opt-out" across the board.
source:
Reuters