The ultimate drop test: an Apple iPhone 6 with a rugged case falls 101,000ft, guess what happens next
49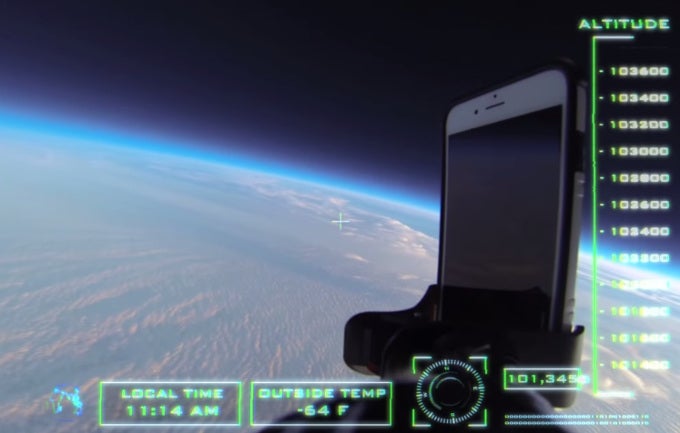 Ever wondered what will happen if you strap your brand new iPhone to a weather balloon and send it into the higher layers of the atmosphere? Sound logic suggests that you'd better start saving for a new phone, but guess what would happen if you've opted for a rugged case? Well, as the video right below illustrates, the things might unfold quite differently.
That's what the makers of one of the
better rugged cases
for the iPhone 6, UAG, wanted to find out. It decided to procure the ultimate drop test with one of its protective accessories for the Apple flagship. It attached the shiny new gadget to a weather balloon and sent the thus formed "USS
Apple iPhone 6
" to the stratosphere.
The altimeter read 101,345 feet when the balloon popped and the smartphone involuntarily began its downward descent towards the ground.
What happens next? Watch the video and see for yourselves. Pity the iPhone below was not a "Space Gray" one!