The top-notch fingerprint reader is honor 7's killer feature
10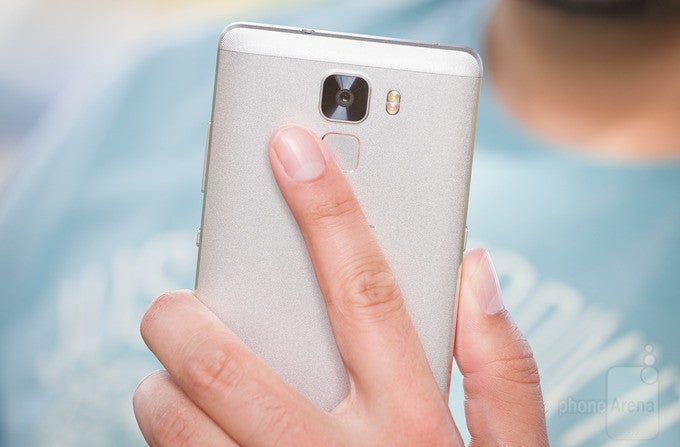 Advertorial by honor: the opinions expressed in this story may not reflect the positions of PhoneArena!
That koalas are cute and cuddly is a well-known fact. Few people know, however, that the furry little rascals have fingerprints much like ours. It's a bit of trivia that has little to do with the honor 7 – the honor brand's flagship smartphone – but it is cool to know nonetheless.
Speaking of fingerprints and the honor 7, one of the smartphone's key features is its fingerprint reader. Located below the camera, its primary purpose is to serve as a safe and convenient alternative to a lock screen PIN – to protect the device from prying eyes. It also happens to be the phone's most liked feature, as chosen by PhoneArena's readers. PhoneArena recently hosted a contest where several honor 7 smartphones were given away. To participate, the readers had to vote for their favorite honor 7 feature, and the phone's fingerprint reader was voted first.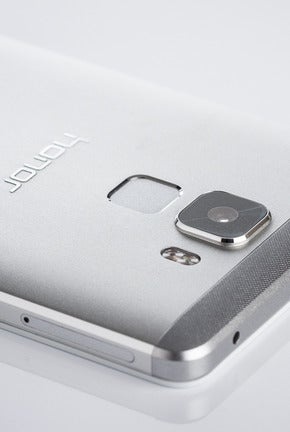 The honor 7's fingerprint reader, located below the camera
It easy to see why one would be excited about the honor 7's fingerprint reader. After all, many of today's top smartphones rely on fingerprint readers to ensure the user's peace of mind; cracking or stealing a four-digit passcode is relatively easy, but bypassing a fingerprint-based security system could be extremely difficult.
Now, any phone with a fingerprint reader can use it as a lock screen PIN replacement. The honor 7, however, takes matters a step further. For instance, using the honor 7's Safe feature, you can move selected photos, videos, audio files, and other documents to a folder that's only accessible with a password or, you guessed it, a fingerprint scan. That's a great way of making sure others can't access your private files while borrowing your handset.
But these are just some of the many uses for the honor 7's fingerprint reader. You see, gestures are also implemented into the phone's software to make interaction more convenient to the user. To give a few great examples, swiping down on the fingerprint reader pulls down the notification tray, and a swipe up displays the most recently used application. And to make snapping selfies easier, just point the camera and place your finger on the reader.
This, in a nutshell, is the impressive set of features made possible by the honor 7's fingerprint reader – features that make sense and serve a practical purpose, adding more bang to an already great value-for-money smartphone.