The tech giants ally to keep wages low; Facebook doesn't play on the same team – tries to snatch Google employees
10
Back in 2011, a lawsuit accused tech giants Apple, Google, Intel, Adobe, and others that they have conspired to fix employee pay by
not (actively) hiring each other's personnel
. A clear violation of antitrust laws and elimination of competition for employees. More complainants soon emerged and, in 2013, the cases were consolidated into a class-action lawsuit. Lucasfilm, Pixar, and Intuit settled for a combined amount of $20 million, while the 4 remaining companies, Apple, Google, Intel and Adobe, were set to go to trial in May.
The giants have proposed to settle, by paying $324.5 million, however complainants' original plan was to seek $3 billion and some are against such a settlement. Whether the offer will be approved by US District Judge Lucy Koh is still up in the air.
In the meantime, though, we are served another juicy bit of Google's behind-the-scenes employment policies. The information in question comes from documents Judge Koh posted this Friday – documents, for which Google filed a motion to be sealed – containing emails between Google execs, discussing concerns over Facebook snatching their employees. It appears Facebook was never a part of the shady alliance and was considered a threat for the search giant's supply of young minds.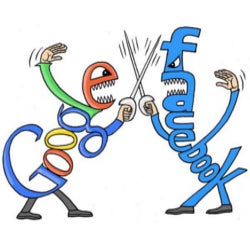 The emails detail plans for keeping Facebook headhunters away from Google personnel by confronting them; sending counteroffers to employees, who have been approached by Facebook recruiters, within an hour of the event; and even having Google co-founders personally recruit Facebook employees.
What's your take on this? We have to say, that one-hour rule kind of freaks us out.
source:
CNET