The supposed Nexus 5 FCC filing may just be another LG G2
11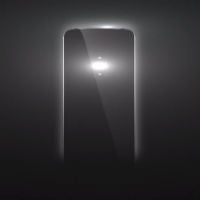 Last week, we saw a filing
pass through the FCC
for a mystery LG device that was labeled as model D820; and, the theory has been that the filing was showing the upcoming Nexus 5. But, there's a new theory going around that the D820 wasn't actually the Nexus 5, but is actually just another LG G2 variant.
The evidence comes by proxy. It seems that @evleaks found a database that shows the GSM LG G2, which is model D802, alongside the a CDMA variant of the G2, which is labeled as model D821. The database doesn't directly mention the D820, but given the listing for the D821, the idea is that what we saw go through the FCC is actually another CDMA variant of the G2 and not the fabled Nexus 5.
The trouble with this theory is that it doesn't account for the fact that the backplate design doesn't show the camera and rear control buttons in the center as you would expect with the G2, and instead show the camera off to the corner, and no controls, as you might expect with the Nexus. So, we'll just have to hold on for some official word, or more full-fledged leaks.