The rise of the affordable smartphone: 5 great handsets you can buy for under $300 unlocked
29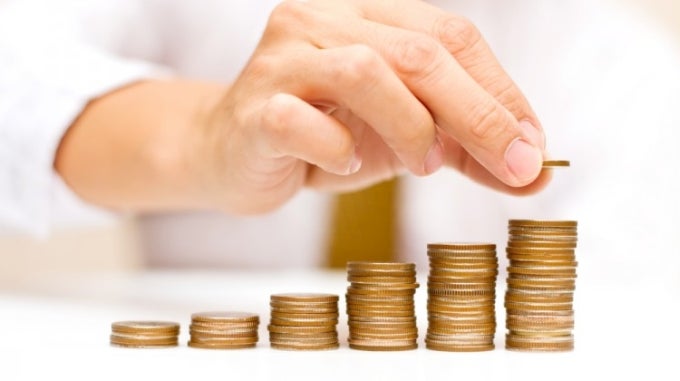 No less than a few years ago, affordable smartphones were to be avoided. Most of the handsets that you could purchase for under $300 came with major flaws and weaknesses such as poor performance, flimsy builds, and awful displays. Along with the idea that flagship smartphones tend to offer fewer reasons to upgrade from previous generations, a keen observer of the smartphone market will have surely noticed the rise of the affordable smartphone.
Fortunately for those of you who aren't willing to shed top dollar on a piece of technology that will get outdated in about a couple of years, the rise of the affordable smartphone means that, today, a number of smartphones of smartphones exist that offer a great all-around experience at digestible prices.
Wondering which are the best smartphones that you can currently purchase for less than $300? Are you just curious to find out what this price point can get you? Wonder no more, as we've taken the time to analyze the affordable smartphones that you can currently purchase in the US, and we've narrowed the list to five potential choices, each with its own advantages and weaknesses.
Without further ado, these are the top five smartphones that you can purchase for $300 or less:
Price: $179.99 / $219.99
It would be fundamentally wrong to debut a list of the best affordable smartphones currently available in the US without mentioning the new Motorola Moto G (2015). The third iteration in Motorola's mid-range line-up is not very different from last year's model, but the improvements are notable in the way that they work together towards the final impression.
The Motorola Moto G 2015 comes in two versions. One features 8GB of internal storage and 1GB of RAM and costs $179.99, which is well below the upper price limit that we've set for this article. The other doubles both the storage and the RAM at a price of $219.99. Since we're discussing the best smartphones priced under $300, the latter is the one that we'd recommend.
Earlier this week when we
reviewed the Motorola Moto G (2015)
, we found that this is one of the snappiest handsets based on Qualcomm's Snapdragon 410, a mobile SoC that incorporates a quad-core CPU clocked at 1.4GHz and an Adreno 306 GPU. Other specs include a 5-inch IPS LCD panel with a resolution of 720 by 1280 pixels, a 13MP primary camera with decent quality, a secondary 5MP shooter, and 2470mAh battery that will keep the lights on for a whole day with ease.
Alcatel may not be a household name in the United States - or anywhere else, really - but the 5.5-inch Alcatel OneTouch Idol behaved surprisingly well in our test lab.
We've been particularly impressed by the 5.5-inch IPS display, one that runs a resolution of 1080 by 1920 pixels and is a beauty to watch. Furthermore, the design is simple, lightweight, and thin (7.4mm).
The heart of the OneTouch Idol 3 is a Qualcomm Snapdragon 615 SoC, a chipset that features an octa-core 1.7GHz processor and an Adreno 405 GPU. Paired with 2GB of RAM, the chip behaves well in most tasks, although the high resolution of the display proved to be a bit too taxing on the GPU during graphics-intensive games.
Other specs include 16GB of microSD-expandable internal storage, a decent but not impressive 13MP primary camera, an 8MP secondary shooter, and a 2910 mAh battery that can last through the day even with intensive usage. For much more details about the smartphone, make sure to read our
5.5-inch OneTouch Idol 3 review
.
Price: $299
The Asus ZenFone 2 is available in two versions. The best one - and the one that we've tested back in late May- is priced at $299 and comes with a 2.3GHz quad-core Intel Atom Z3580 processor, 64GB of RAM, and a whopping 4GB of dual-channel LPDDR3 RAM. That's an amazing configuration for its price. Both benchmarks and our actual impression reveal that the ZenFone 2 is a bit snappier than the OneTouch Idol 3, but just like its direct rival, this is not a handset for graphics-intensive mobile gaming.
The ZenFone 2 comes with 5.5-inch IPS LCD display runs a resolution of 1080 by 1920 pixels, which are the same technical specs as the OneTouch Idol, but it's just a bit less impressive.
In the camera department, the Asus ZenFone 2 comes with a 13MP primary sensor and a 5MP secondary shooter, both with average quality. Other specs include a long-lasting 3000mAh battery that can fully charge in less than an hour with the bundled adapter, and microSD card slot for expanding the internal storage space. For a more detailed analysis, check out the full
Asus ZenFone 2 review
.
Price: $299
As we've told you a few days ago, Amazon is currently offering last year's
Motorola Moto X with either a leather or a bamboo back for $299
. If you're willing to deal with the fact that this handset is about a year old, you might want to check out the handset.
The Motorola Moto X comes with a 5.2-inch AMOLED display with a resolution of 1080 by 1920 pixels. Out of all the smartphones included here, the 2014 Moto X comes with the sharpest display, featuring a PPI of 424. Unfortunately, though the display comes with vivid colors, the brightness isn't very good.
On the inside, the Moto X (2014) comes with a Qualcomm Snapdragon 801 chipset, which is the same chip that was to be found in many 2014 flagships such as the Samsung Galaxy S5 and the HTC One M8. Paired with 2GB of RAM, the handset performs well even by 2015 standards, breezing through basic tasks with ease while also carrying its weight in 3D intensive games.
Other specs include a decent 13MP primary camera, a 2MP secondary shooter, and a 2300mAh battery that, unfortunately, isn't very impressive. Make sure to read more about the handset by heading over to our full
Motorola Moto X (2014) review
.
Price: $249 / $299
Just like the Motorola Moto X, the OnePlus One is a smartphone that debuted last year. Don't let this fool you, at $249 for the 16GB version and $299 for the 64GB version, the OnePlus One - nicknamed the Flagship Killer by the manufacturer due to its impressive price/performance ratio - remains a very potent smartphone to this date.
The OnePlus One comes with a 5.5-inch IPS display running a resolution of 1080 by 1920 pixels. It's not as vivid as the display on the Moto X, nor is it as sharp, but it's brighter and much more accurate with its color reproduction.
As the OnePlus One comes with the same Snapdragon 801 chipset as the Moto X (2014), performance is very good across the board and the handset is capable of running modern 3D mobile games without flinching. Other specs include 3GB of RAM, a very good 13MP primary camera, a 5MP secondary shooter, and a long-lasting 3100mAh battery. Read the full
OnePlus One review here
.